China's market anticipates post-Covid-19 boost
June 9 2020 by Nick Ferguson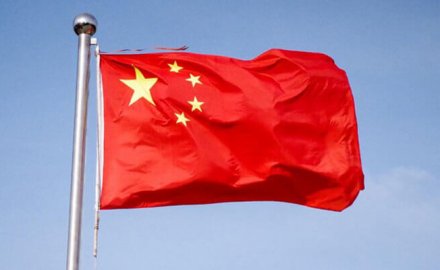 Since Wuhan went into lockdown on January 23, insurers in China have been saying that the crisis could carry a silver lining in the form of raised awareness about the value of insurance protection.
There are now some signs that these hopes may be coming true. Speaking at an online insurance event last week, Tencent WeSure chief executive Alan Lau said that the digital insurance platform has seen a significant jump in health insurance sales compared to 2019, which he attributed directly to the Covid-19 pandemic.
"People often say that insurance is important but not urgent," he said. "But the pandemic did create quite a large group of what I would call 'half-ready' users, whose risk appetite or sensitivity to risk have grown."
Although WeSure's quarter-on-quarter revenues doubled during the height of the pandemic, said Lau, the market still faces plenty of challenges in converting that interest into sustainable sales.
Data
Digital platforms have had the upper hand during the worst of the outbreak in China, but the latest data on premium growth in the country suggests that the overall market is already recovering strongly from weaker sales in February and March.
Overall insurance premium income was down by more than 14% during February, compared to 2019, according to data from the China Banking and Insurance Regulatory Commission, with both life and property sales similarly affected.
By April, the latest month for which data is available, sales had rebounded strongly and premium income was up by more than 16% compared to April 2019, with particularly strong growth on the life side (which includes health insurance in the official Chinese data).
"People often say that insurance is important but not urgent." Alan Lau, WeSure
The result is that Chinese premium income for the first four months of the year is more than 4% higher than during the same period in 2019. That is still a long way off the 12% growth booked during the whole of last year, or even the 7% seen in January, but it demonstrates the resilience of China's insurance demand.
Of course, the raw premium data doesn't reveal the cost of those sales. Many of the country's insurers have incurred unexpected expenses as they quickly sought to adapt their strategies, providing agents with digital tools and shifting more business to online channels. But those expenses may pay off in the long run, as the shift away from traditional distribution channels will continue long after the pandemic.
Indeed, a recent survey by Generali suggests that the Chinese are more willing to embrace the new post-Covid-19 normal environment of social distancing, with 72% of respondents saying they prefer virtual health consultations versus only 2% that prefer face to face.
Foreign investment
That bodes well for China's ability to rebound from the coronavirus outbreak and could mean that this is the best time to buy Chinese insurance assets for years – especially given recent regulatory changes.
The combined effects of continued US-China trade tensions, the broadly negative global reaction to Chinese actions in Hong Kong and Covid-19 are weighing heavily on sentiment towards China. And it is not just sentiment. China's real economy is clearly suffering, with the government choosing to avoid any guidance on economic growth for 2020. It needs a minimum of 3% to achieve its employment target, but even that might be optimistic.
"Allianz is doubling down in Asia and taking bolder steps in China." Allianz spokesperson
However, for those international (re)insurers with an eye on long-term growth, China's rapidly rebounding insurance sales are a good indicator — and Munich Re and Allianz and among those taking advantage of the opportunity.
Munich Re's subsidiary Ergo said this week that it's diversifying from life by buying a 24.9% stake in Taishan Property & Casualty Insurance, and the unit's chief executive, Juergen Schmitz, told Reuters that he could imagine increasing the company's stake in the future.
Similarly, Allianz has said that it is committed to the country despite the challenges. It said this week that it is in talks to secure an asset management licence, which would support the onshore business it launched in Shanghai in January.
"Allianz is doubling down in Asia and taking bolder steps in China to shape the future of insurance and financial services in the region and country," said a spokesperson. "Alongside an organic approach to growth, we are focused on gaining market share and capturing growth opportunities in the coming years through inorganic and alternative opportunities to accelerate scale in Asia, especially in high-value markets such as China."
The jury is still out on whether China will see a bump in protection buying as a result of heightened risk awareness due to Covid-19, but the signs are promising.