China Life goes clean in US$1.1bn energy fund
June 26 2020 by Yvonne Lau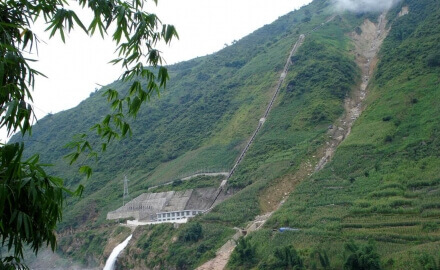 China Life Insurance (China Life) and China's State Power Investment Corporation (SPIC) have jointly launched a Rmb8 billion (US$1.1 billion) clean energy fund.
China Life, a mega insurer offering life and P&C coverage, and other financial services, invested Rmb7.2 billion (US$1 billion) alone. China Life's asset management arm, which launched in 2004, will oversee the project.
China Life Group currently has ten subsidiaries under its holding.
The fund will look to invest in large-scale, state-backed clean energy projects in various parts of China, as environmental sustainability and ESG becomes more prominent.
Areas of focus include energy storage and hydro-energy.
It is not the first tie-up between China Life and SPIC. In late 2019, the state-run energy giant signed an agreement with eight strategic investors to raise Rmb24.2 billion (US$3.46 billion) from the China Beijing Equity Exchange, said a report by China Daily at the time.
The consortium of investors included China Life, the Agricultural Bank of China and the Industrial and Commercial Bank of China. Under the deal terms, the investors each received a 35% stake in SPIC subsidiary Huanghe Hydropower Development.
Zhou Lisha from China's Assets Supervision and Administration Commission explained: "Clean energy development needs large amount and long-term investments. And through equity financing, SPIC's equity shares of the subsidiary are transformed into capital it needs, through fair and market-based pricing."
"At the same time, modern corporate management experiences from the investors are brought into the company, and once clean energy projects are on stable track, they will provide steady, lasting cash returns to investors," continued Zhou.
According to official state figures, SPIC has reached a clean energy capacity of 50%, up from 38.47% in 2014. And they aim to boost installed capacity in wind, hydro, solar and nuclear energy generation.
However, recent reports note that the Covid-19 economic downturn has pushed China to stimulate the economy through new coal projects. "China is approving plans for new coal power plant capacity at the fastest rate since 2015… undermining a transition to clean energy sources," notes the FT.
And despite Covid-19 uncertainties, China Life recorded a first quarter premium income gain of 13% to Rmb307.8 billion (US$43.5 billion). The state insurer says that the virus has reprioritised enhancing digital services and sales.
For more on China's renewable energy surge, see here.