China Life's premium income jumps 13% in Q1
April 21 2020 by Yvonne Lau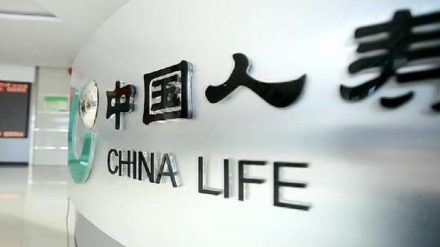 China Life, the country's second-largest life insurer by premium income, has announced a Q1 2020 premium income jump of 13% to Rmb307.8 billion (US$43.5 billion), despite Covid-19 uncertainties.
The virus outbreak has reinforced a prioritisation towards enhancing its digital services and sales, says the state insurer.
Wang Bin, China Life chairman, remains optimistic about the mainland market's potential — affirming his belief that China will record the fastest growth in the mid and long-term, according to a report by The Standard.
Though the mainland has contained the virus for the most part, worries remain. Businesses are cautiously reopening but are keeping an eye on a potential second wave of infections, and potential reinfections of those who have recovered from the virus. Pandemic uncertainties will mean long-term and unforeseen impacts on the market.
In the near-term, Wang is cautious, says the same report. He expects that Covid-19 will negatively impact domestic insurers' Q1 results for this year — which also means uncertainty for his own firm's 2020 full year results.
In the first half of 2019, China's five largest life players in China saw a total premium income of over US$200 billion – a 7.6% year-on-year increase. During this period, China Life's premium income was Rmb378.2 billion (US$53.4 billion).
For its full year 2019 results, the company posted a 5.8% increase of gross written premiums (GWP) to Rmb567 million (US$80.1 million); embedded value grew 18.5% to Rmb942 million (US$133.1 million); and they saw a jump of 18.6% in value of one-year sales to Rmb58.6 million (US$8.27 million).
The state company's 2018 net profits plunged by 65% to Rmb11.5 billion (US$1.71 billion) due to a complicated and volatile macro environment, said the insurer.
As a result of the Covid-19 outbreak, China Life – similar to other life players – has implemented a grace period for premium payments. Policyholders of certain individual life policies can defer their payments by up to 90 days for policies due in the period of January 1 2020 and May 31 2020.
Apart from the virus outbreak, the Chinese government has embarked in recent years on an opening up of the market to foreign players and investment. Nevertheless, domestic-owned firms still dominate the market share in both life and non-life sectors.
Official and audited Q1 results from China Life will be released soon.
For more on the impact of Covid-19 on Chinese insurers, see here.