China liberalises
October 18 2019 by Nick Ferguson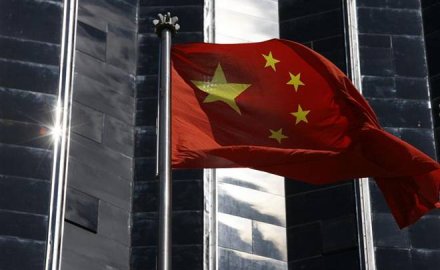 Amid continued protests in Hong Kong and trade tensions with the US, China is lowering barriers to its financial sector faster than expected.
This week, Chinese premier Li Keqiang signed a State Council decree further easing restrictions on foreign banks and insurers, fulfilling commitments made in 2017 to liberalise its financial sector.
Effective immediately, the revisions allow foreign insurers to set up insurance companies in China — without the previous requirement to have been in business for more than 30 years and to have established a representative office in China for more than two years. Foreign financial institutions are now also allowed to take shares in foreign-funded insurance companies in China.
"The revisions are to fulfil the already announced opening up measures in the finance industry and to provide better legal support for further opening up the banking and insurance sectors," said Liu Fushou, the chief legal counsel of the China Banking and Insurance Regulatory Commission (CBIRC), at a State Council briefing, adding that detailed implementation rules will be published soon.
The first wholly owned foreign insurance operations were granted almost a year ago, when Axa bought out its domestic joint-venture partner and Allianz won initial approval to set up a wholly owned holding company. AIA also owns its China business outright, but it was grandfathered in under a licence that pre-dated the restrictions.
However, the new revisions should create a more transparent route to winning a license for a wholly foreign-owned Chinese insurance business, though it remains to be seen if more licences will flow as a result.
Prudential, Generali, Cigna and MetLife are the biggest foreign life players after Axa and AIA, while the biggest non-life joint ventures include Liberty Mutual, AIG, Samsung and Tokio Marine.
China's move comes just a few days after a tentative truce in the trade war with the US, with Chinese officials reportedly saying they would double purchases of US agricultural products and the US agreeing to freeze a tariff increase planned for this week.
But China has not been bullied into liberalising its financial sector, according to some.
"It would be misleading for people to believe that the acceleration of financial sector opening is just a passive response to the US-China trade war," according to Liqing Zhang, a professor at the Center for International Finance Studies at the Central University of Finance and Economics in Beijing, in an article co-authored with fellow academics Yan Zhang and Zhixiao Dong. "Financial liberalisation is certainly in China's best interests and should be a long-term strategic target."
Reform has been on the agenda since China joined the WTO in 2001 and agreed to open its financial sector, but progress has been achingly slow.
The financial system has long been viewed as an important tool in maintaining control of the economy, and that was arguably true when manufacturing and agriculture were its dominant sectors. But the needs of a modern economy are different.
Zhang and his colleagues argue that studies on the effects of China's financial sector liberalisation so far show that it has been positive for Chinese firms, alleviating financial constraints and creating better financing options for Chinese enterprises.
"These conclusions have policy implications that need to be carefully addressed," they write. "China should be more active in pushing forward the opening up of its financial sector as this would alleviate the financial constraint on domestic firms, improve the allocation of financial resources and increase the efficiency of financial markets."
Bigger liabilities for foreign insurers in China will also require an accumulation of Chinese assets. Just this week, Allianz increased its exposure in China through an investment in an office complex in Beijing through its real estate arm. Allianz's investment in Ronsin Technology Centre is worth about €525 million (US$580 million).
These types of investments are among the benefits that Zhang is describing, and opening the insurance sector will bring more of them. But there is a long way to go. Chinese insurers still control more than 93% of the domestic life insurance sector and a whopping 98% of the non-life sector, raking in premiums last year of around US$650 billion.
Foreign competitors have a lot of catching up to do, but they are now allowed to start.