Ergo diversifies in China with 25% stake in P&C player
June 9 2020 by Yvonne Lau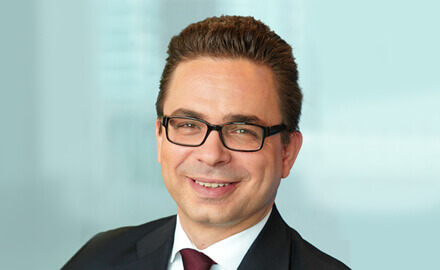 The Ergo Group has confirmed it will take a 24.9% stake in Taishan Property & Casualty Insurance (Taishan Insurance), headquartered in China's coastal Shandong.
The agreement will be conducted through a shareholder's and capital increase agreement. It marks a major move by the German insurer to further extend its footprint in the mainland market — by moving into P&C.
"In our global portfolio, China holds a central role," commented Markus Riess, chief executive and chairman of the board of management for Ergo Group. The mainland has played an increasingly important role in Ergo's books for the last two decades.
Juergen Schmitz, chief executive of Ergo China, said that their strategic investment into Taishan Insurance is a "strong entry point into China's P&C market that also complements our existing life and health businesses in [the country]."
"Seven years after completing our life JV in Shandong, we are now completing our insurance footprint in China. [We will now] be able to offer all lines of businesses and services to partners and customers in this important market," wrote Schmitz (pictured) on LinkedIn.
He also did not rule out an increased stake for the group in the future.
Last October, after a year-long negotiation, Ergo Group formed a joint venture (JV) with Chinese car manufacturer Great Wall Motors. Under the deal terms, the JV will sell cover to China's vehicle owners powered by "big data technology," says the company. They also accelerated their China investment by establishing its regional headquarters, Ergo China, in 2019.
In 2013, Ergo China Life was launched as a JV with another Shandong firm — the Shandong State-Owned Asset Investment Holdings. And in 2005, Ergo Group started offering travel assistance and health services in China.
For Taishan Insurance, it means a significant partnership with a global insurer that will uplift its market services — and global credibility.
Zhu Huajian, chairman of Taishan, said: "We are pleased to have Ergo Group become our strategic shareholder. We look forward to working closely [together] to explore new business opportunities, and [to] introduce new business models and technologies to our customers."
Shandong-based Taishan Insurance was incorporated in 2011. They provide products and services nationwide and received a BBB+ rating from Fitch last month.
InsuranceAsia News (IAN) has reached out to Ergo for comment.
MORE FROM: Property & Casualty