Ping An appoints new co-CEO
July 2 2020 by Yvonne Lau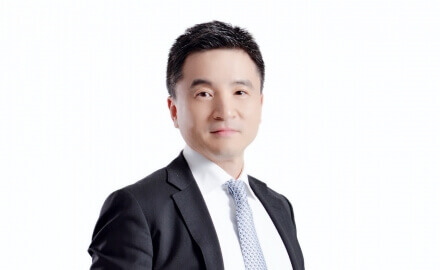 China giant Ping An Insurance (Ping An) has appointed Yao Bo as new co-chief executive, to serve alongside Xie Yonglin and Jessica Tan.
The decision was made during Ping An's 15th meeting of the 11th board of directors, as founder Ma Mingzhe hands in his resignation as company chief executive. Ma will continue to serve as chairman of the board.
Yao has served as Ping An's chief financial officer since 2008; and he will retain this role along with his new co-chief executive position. As chief financial officer, he oversaw finance and corporate planning and strategy, and capital and liquidity risk management control.
Ping An noted Yao's contribution to establishing a wholesale business management system has played an "indispensable role in supporting the group's development and expansion."
In Yao's capacity as co-chief executive and chief financial officer, he will be responsible for the group's general strategy, goal-setting and performance evaluation. He will look after financial and corporate planning — in addition to management aspects related to actuarial, capital and treasury functions.
Finally, Yao will also be in charge of the group's budget management committee, product committee and strategy development center.
In an official statement, the Chinese insurer highlighted: "The three co-chief executives — [Xie, Tan and Yao] — will form a solid and collective management team. They will work in synergy to implement the corporate strategies of 'finance and technology' to promote the strategic development and transformation of the company to achieve sustainable development."
Xie, as president and co-chief executive has core responsibilities in the group's finance business segment. He is responsible for Ping An Bank.
Tan as co-chief executive, holds responsibility for Ping An's technology and innovation businesses. She is in charge of the development of fintech, health tech, smart city and related ecosystems.