China flood losses soar to nearly US$4bn
June 30 2020 by Yvonne Lau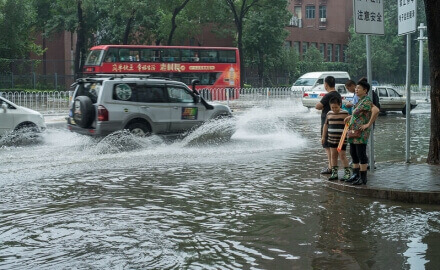 The floods that have inundated China since early June have caused direct economic losses of Rmb27.8 billion (US$3.9 billion), says the Ministry for Emergency Management.
8,000 homes have been recorded destroyed and almost 100,000 damaged with the loss figure as of June 17 standing at Rmb20.7 billion (US$2.9 billion) — meaning a US$1 billion increase in less than two weeks.
With 26 provinces affected over five rounds of heavy rainfall since the start of the month, the human toll has been significant. 78 people are confirmed dead or missing and 744,000 have been evacuated. Over 14 million people have been impacted by the floods.
Over the past week alone, around 11 provinces in south China were engulfed with floods, including — Guangdong, Guangxi, Hunan, Guizhou, Yunnan and Sichuan. Chongqing, a city of 30.5 million nearby the Yangzte River, saw its worst floods in 80 years.
Lytton Li, managing director, China at loss adjuster McLarens, told InsuranceAsia News (IAN) that agriculture was significantly impacted. Additionally, infrastructure projects in their construction phases suffered "huge losses" — in railway, highway and other large-scale efforts.
Li added that the McLarens' construction all risks (CAR) team was involved in a multitude of CAR claims — the largest individual claim reaching over Rmb100 million (US$14.1 million).
And the country is bracing for even more torrential rainfall and severe flooding. Weather forecasts show China's east coast will be hard hit this week, and 700,000 people are at risk of displacement.
China's summer of 2019 also saw severe flooding in southern China — killing 88 people and affecting around six million.
Heavy rains in China are a "semi-permanent feature of Asia's atmospheric circulation in late spring and summer," says Yale's Climate Connections. But the intensity and frequency of China's flood risks continue to grow — in part due to the climate warming and rural populations urbanising.
According to Aon's 2016 catastrophe report, floods in China that year caused an economic loss of US$28 billion, recorded half a million claims and 15 million acres of cropland was submerged.
But the Chinese regulator "cited claims payouts representing less than 2% of the economic cost, with most of the claims from lost agriculture."