Cheung to replace Leung at Hong Kong's Insurance Authority
July 30 2018 by InsuranceAsia News Staff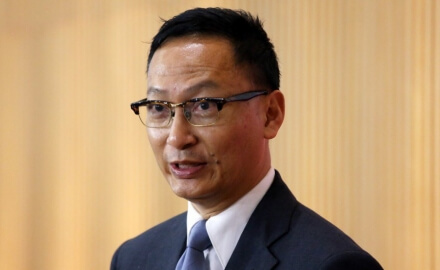 Hong Kong's insurance regulator the Insurance Authority has appointed Clement Cheung as CEO for a two year term starting on 15 August.
Cheung, who was the Commissioner of Insurance from 2006 to 2009, replaces John Leung who began his role last June.
Dr Moses Cheng, chairman of the IA, said: "Mr Cheung is a seasoned officer with rich experience in public administration, proven leadership and management skills."
"I have confidence that he will ably lead the IA to collaborate closely with all stakeholders to seamlessly transit to the direct licensing regime for insurance intermediaries and continue building up the IA as a dynamic and effective regulator."
Cheung's tasks will include establishing guidelines for issuing licences as well as regulating around 100,000 insurance agents and brokers in Hong Kong.
He will also need to manage the rise of online insurance in the city, in which at least 40 companies have expressed interest to seek online insurance licences.
Dr Cheng thanked the incumbent CEO Mr John Leung for his contributions to the IA.
He said: "Mr Leung has not only facilitated the smooth transition from the former Office of the Commissioner of Insurance to the independent IA but also laid a solid foundation for the IA."