Chaucer's Margaret To sees energy sector bounce back
February 11 2020 by Andrew Tjaardstra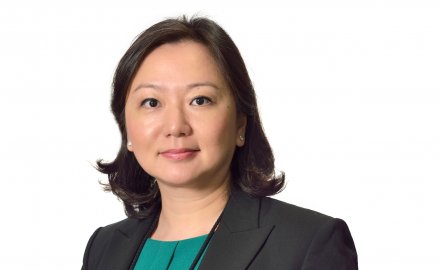 Margaret To, chief executive, Chaucer Singapore spoke with InsuranceAsia News about improvements in the energy sector, the future of Lloyd's Singapore and its market collaboration for a political violence initiative.
InsuranceAsia News (IAN): What is the outlook for the energy (re)insurance sector in Asia this year?
To: With oil prices showing more signs of a healthy stability, the improved economics for the oil and gas industry should lead to a pick-up in activities and a more positive outlook for the energy (re)insurance sector in Asia.
We are seeing losses start to catch up with premium income in certain energy areas and the Asian (re)insurance market is seeing the impact on rates of strengthened underwriting discipline, reduced capacity deployment and class withdrawals.
It is a two-speed market, with downstream energy leading the push for rate hardening, as the persistent frequency and severity of losses from the last two years make the market more challenging. In January, the Marsh JLT Specialty Energy and Power Newsletter reported that global downstream aggregated reserved losses are now in excess of US$12.5 billion, against gross premiums benchmarking at less than 50% of this. This must drive insurers toward greater technical rating adequacy.
The withdrawal and reduced deployment of capacity also helps to turnaround the supply and demand equation, which is a key push factor for any market inflection point.
Against this, upstream energy remains more stable as the market is running a healthy portfolio and is still seeing some over-capacity, such as from new entrant Convex in London with their US$350 million line. Overall, competition is becoming less intense in Asia, as compared to previous years, as we see some market retrenchment.
The decision to place ACR into orderly run off, after announcing ambitious plans and employing a strong underwriting team, and Markel's exit from construction, highlight the scale of some of the competitive changes underway.
With oil majors having undergone various rounds of consolidation in recent years, operational risks opportunities remain limited but a recent uptick in construction and drilling activities, especially in developing countries like Indonesia and Vietnam, creates room for optimism although markets tend to approach new risks cautiously.
IAN: How are you seeing the broker market evolving in Asia and how are you adapting your offering to support them?
To: Continuing to build scale in Asia is a key strategic objective for the majority of brokers in the region, especially as growing intra-Asia trade creates more demand for brokers that can provide multiline and cross-border knowledge and expertise. We see the (re)insurance market in the Asia-Pacific region as a key area of growth for Chaucer and we are committed to supporting the ambitious plans of Asian brokers to achieve this.
Chaucer Singapore, provides access to multinational expertise, products and capacity, while our brokers and their clients benefit from our ability to conduct business locally. Our global network, will also help us provide greater support for larger and more complex risks that Asian broker ambitions demand.
IAN: Chaucer combined with other syndicates and China Re for a political violence initiative for the One Belt One Road – how successful has it been so far?
To: Our facility combines Chaucer's expertise in political violence with China P&C Re's (CPCR) network and distribution channels to provide (re)insurance solutions for Chinese companies with One Belt One Road projects. We have bound three major accounts with them so far, in Guinea, Pakistan and Algeria, and we have more in the pipeline for 2020.  We have also bound three policies together with CPCR and China Continental Property & Casualty (CCIC), with two of them 100% insured by CCIC and reinsured by CPCR.
In October, we also launched a US$250 million facility for CPCR, focused on One Belt One Road projects and assets. We lead the facility with support from the Singapore based Lloyd's syndicates of Beazley, Canopius, Munich Re, QBE, Talbot and Liberty Specialty Markets. The facility is complementary to the BRI facility in China and Singapore, offering additional protection to Chinese investments along the Belt and Roads route.
We have strengthened our partnership with CPCR through joint technical training and knowledge sharing initiatives focused on the political violence market. This has also included some key clients of CPCR. We assisted in the recent CCIC application to China Banking and Insurance Regulatory Authority to offer political violence products and supported CPCR in setting up  US$15 million of capacity.
Our long-term goal is to control business flow, reduce acquisition costs and improve efficiencies in transacting political violence business in the region.
IAN: What is the vibe at Lloyd's Singapore following several high profile exits over the last 18 months?
To: Singapore is the biggest Lloyd's hub outside of London and continues to grow steadily. Despite some recent retrenchment, and with each Lloyd's insurer seemingly having different reasons for doing so, we are confident in the strength, commitment and ambitions of those that remain and of Lloyd's Singapore as a whole.
At Chaucer, we are committed to growing our presence and expertise in Singapore and to providing Asian brokers with a smart and stable destination for their business.