Charles Taylor nabs McLarens Hong Kong construction team
March 7 2019 by Andrew Tjaardstra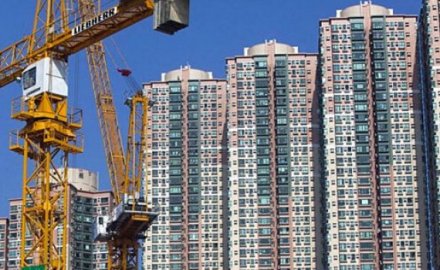 Charles Taylor Adjusting has set-up a non-marine business in a separate office in Hong Kong in addition to the firm's existing marine and mutual management office in Wan Chai.
The non-marine team of nine adjusters will be led by John O'Brien who has long been a senior manager at McLarens in Hong Kong and China, in addition to having a global leadership role for its construction and engineering operations. O'Brien first joined McLarens in 1991.
Others, from a total of six, who are joining Charles Taylor from McLarens include: Corey Poon, former managing director Hong Kong at McLarens, who will become deputy managing director at the new entity; Alan McConkey, technical director at McLarens Hong Kong, who will become technical director, construction and engineering at Charles Taylor; and former McLarens executive adjuster James Grima, who will become a director, construction and engineering (both McConkey and Grima's appointments are subject to visa approvals).
Reacting to the developments, Hong Kong-based Chris Panes, chief operating officer for Europe, the Middle East and Asia Pacific at McLarens, commented: "Six loss adjusters resigned from our Hong Kong construction practice at 5pm on Sunday evening [March 3] and joined their new employer on Monday morning [March 4]. There remain 35 other staff in the Hong Kong office and have been supplemented with several technical experts from our network.
"As such, we can continue to handle property, casualty, marine and construction losses locally and in the normal course of business. Russell Henderson [Asia Pacific managing director] is taking over as head of construction for Hong Kong for the immediate future and throughout the time our long-term solution is being implemented."
Gary Brown, global chief executive at McLarens, said: "I am in Hong Kong and can reassure clients, stakeholders and colleagues that all global resources of McLarens have been mobilised to support our Hong Kong operations and we will rebuild the construction department as quickly as possible. We are genuinely sorry for any disruption this sudden event may cause, but we are doing our very best to keep this to a minimum and would like to thank our clients for their tremendous support during this time."
Mike Lord, group communications director at Charles Taylor, told InsuranceAsia News: "Part of Charles Taylor Adjusting's growth strategy is to build out our property and casualty (non marine) loss adjusting capabilities in regions where we are currently under-represented."
"We have decided to create a P&C (non marine) loss adjusting business in Hong Kong to complement our well-established marine loss adjusting capability in the region. We have recruited John O'Brien, a respected loss adjuster as a managing director to head our new P&C business. We have also individually recruited nine experienced loss adjusters to join the business."
The new office, based in Sheung Wan, will focus on lines including construction and engineering, plant and equipment, power, machinery breakdown, performance bonds, complex property and casualty claims.