Champion set for Axa XL Asia & Europe role as leaders revealed
July 30 2020 by Andrew Tjaardstra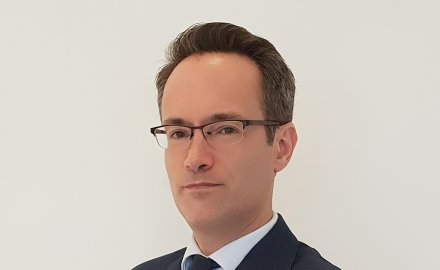 Etienne Champion, head of underwriting at Axa XL's Asia reinsurance division, is set to become the firm's chief underwriting officer for its newly created Asia and Europe division.
Champion (pictured) was previously with Axa Corporate Solutions which he joined in 2000 with his most recent position was chief operating officer, Asia. His new role is subject to regulatory approval and will mean relocating from Singapore to Dublin.
In addition, Bruno Laval, Axa XL's regional manager for Europe, has become chief distribution officer, Asia and Europe and regional manager, European markets, namely: Austria, Central and South Eastern Europe (CSEE), Benelux, Iberia, Italy and the Nordics.
Laval joined Axa XL in 2001 as country leader – Iberia, before being promoted to regional manager, Latin America & Iberia. Laval was appointed as regional manager – France & Southern Europe in 2016.
Also joining the Asia and Europe leadership team are: Craig Langham, regional manager – Asia Pacific, Julien Guénot, country manager – France, Peter Knaus, country manager – Germany and Manuel Meier, country manager – Switzerland.
The team will report to Xavier Veyry, Axa XL's chief executive officer for Asia and Europe.
Veyry, who is relocating to Dublin from China, commented: "With our shift to a more regional structure, we're looking to simplify our operations and empower our teams locally, in alignment with Axa group's strategy."
He added: "Through these appointments, we're ensuring that we're leveraging our talent, are best equipped to manage a very broad and diverse set of markets, and are closer to our broking partners and clients."
Veyry reports to Axa XL's global chief executive Scott Gunter.
Following a strategic review by Gunter Axa XL decided to change its operating model by creating three divisions: Europe and Asia – which includes all countries in Asia-Pacific, Europe (ex-UK) and and the Middle East; the UK and Lloyd's market; and Americas.
In April, Gunter said: "Axa XL is the result of acquisitions and mergers and with our increased scale, now is the time to optimise our structure by striking the right balance between local and global decision making so we remain agile and flexible."