CEO to step down from New Zealand's Tower
December 11 2019 by Yvonne Lau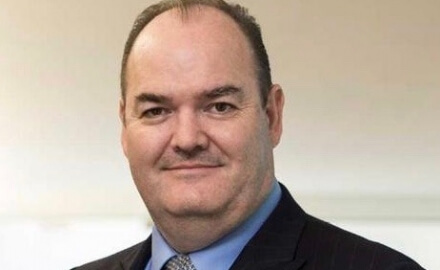 Richard Harding, chief executive of New Zealand's Tower Insurance, is set to step down at the end of 2020.
"I'm excited about what lies ahead for [Tower]. A clear strategy, amazing people taking on the market to deliver better for customers. Looking forward to driving improvement over the next 12 months," said Harding (pictured) on Twitter.
Tower has not yet named a replacement for Harding – the firm is in search of a successor in-country and internationally, and considering internal applicants who can lead their digital transition. The company also announced that Peter Muggleston will move from chief information officer to chief operating officer.
Harding first joined Tower in August 2015 and holds over two decades of experience in financial services. He began his career with IAG in 1999, where over the span of eight years, he served in executive positions looking after strategy, M&A and the China market. He was also chief executive for Territory Insurance Office, an Allianz Australia subsidiary, from 2008 to 2014.
Auckland-headquartered Tower, the country's third largest P&C player, fell into trouble after major earthquakes in 2010 and 2011, but finally returned to profit in the past financial year. They recorded a net profit of US$11 million, compared to a 2018 loss of US$14 million. An improvement in claims and benign weather helped the insurer to recover from loss.
Tower is currently engaged in dispute resolution proceedings with the country's Earthquake Commission over reimbursements from the quakes.
In his tenure, Harding has emphasised simpler business operations and a digital focus – investing in cost-effective information technology systems and improved customer experience.
Harding, after his departure from Tower, will return to Australia.