CBIRC extends capital benefits to HK reinsurance placement
June 24 2020 by Andrew Tjaardstra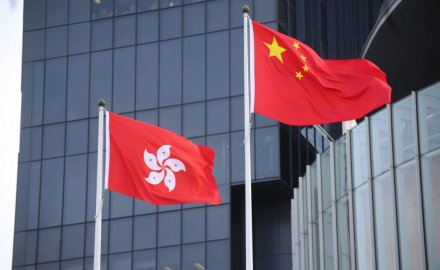 The China Banking and Insurance Regulatory Commission (CBIRC) has approved an extension of Hong Kong's preferential treatment under the China Risk Oriented Solvency System (C-ROSS) for another year to June 30 2021.
The move allows mainland insurers who cede business to qualified Hong Kong reinsurers to enjoy lower capital requirements.
The CBIRC said that "continuation of the preferential treatment would help to strengthen mutual trust in insurance supervision while increasing market efficiency and enhancing supervisory effectiveness, which are conducive to global diversification of insurance risks in the mainland and promoting joint development of the insurance market with Hong Kong."
The Insurance Authority said that the introduction of the preferential treatment – known as the Equivalence Assessment Framework Agreement on Solvency Regulatory Regime (EAFA) – has fostered a close, stable relationship between the insurance community in Hong Kong and the mainland.
The IA added that the move also lays a "solid foundation" for Hong Kong to sustain its participation and support of both the Belt and Road Initiative and the development of the Greater Bay Area. It should also help reinforce HK's role as an international financial centre.
The EAFA was signed between the former China Insurance Regulatory Commission and the former Office of the Commissioner of Insurance in May 2017.
The agreement was based on the preferential treatment granted by the CBIRC to Hong Kong in July 2018, which was subsequently extended until June 30 2020.
MORE FROM: Legal/Regulatory