Cat bonds hit new high
April 21 2017 by Nick Ferguson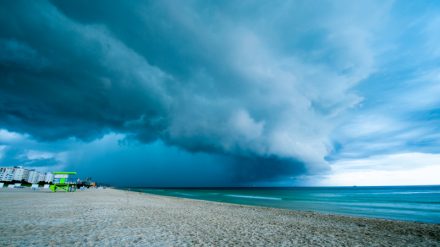 Catastrophe bond issuance hit a new high during the first quarter, though the market in Asia remains under-developed.
First-quarter catastrophe bond and insurance-linked security (ILS) issuance raised US$2.76 billion of new risk capital from 14 deals, according to the Artemis Deal Directory, representing the fourth consecutive year where first-quarter issuance has reached a new high.
Reinsurers operating in Asia have sought opportunities to make use of capital markets, but the rapid growth of ILS in developed markets has yet to gain traction in Asia, except for Japan, where they have been used to transfer risk on natural peril exposures such as earthquake and typhoon. Around three-quarters of ILS transactions are still completed in Bermuda.
However, as Hong Kong's Financial Services Development Council has noted, ILS are clearly going to be an important driver of the future growth of the reinsurance industry in China.
Worldwide, the total value of outstanding issuance continues to reach new highs after Everest Re raised US$1.25 billion through its Kilimanjaro II deal last week, taking 2017 issuance to US$4 billion and total outstanding volume to US$27.7 billion.
The biggest single-peril deal of the year so far came from Sompo Japan Nipponkoa's US$480 million Aozora Re deal in March, which covers Japan typhoon risk ("aozora" translates as "blue sky").
At the end of 2017, alternative reinsurance capital comprised close to 17% of total reinsurance capital, according to Willis Re, reflecting the growth of ILS funds and other collateralised reinsurance vehicles.
However, the past two years have seen declines in issuance, and the value of maturing cat bonds this year could lead to an overall fall in the total volume of outstanding bonds by the end of the year — and possibly by the end of the second quarter, as there are US$4 billion of cat bonds maturing before July.
It has long been mooted that China could seek to address its significant exposure to natural catastrophes through the capital markets. China's insurance regulator has been discussing the idea of developing cat bond issuance since 2010, but significant progress has yet to materialise despite some excitement after the first Chinese catastrophe bond in 2015 — the US$50 million Panda Re deal issued by China Re to cover its earthquake risks.
However, investors would likely welcome the opportunity for added diversity that Chinese cat bonds would provide. Better data would help to make that a reality, to provide a sound basis for parametric triggers and to allow investors to understand and quantify the risks involved. And increased demand for reinsurance in general, driven in part by China's new solvency regime, could also encourage greater interest in cat bonds to manage those risks.
However, any significant progress in Chinese cat bond issuance is probably still three to five years away.