Can Asean insurtech catch up with the rest of the world?
May 18 2020 by Yvonne Lau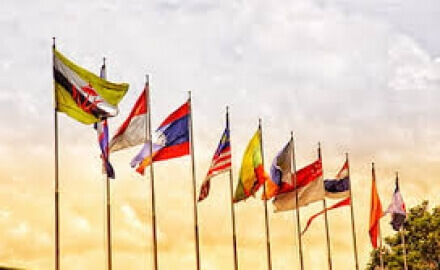 Global insurtech funding has taken a hit last quarter, impacted by Covid-19 uncertainties and disruptions.
Q1 2020 funding worldwide dropped 54% to US$912 million, according to data by Willis Re's Quarterly Insurtech Briefing.
Nevertheless, there is still propulsion ahead for the insurtech market.
The same report notes that the number of deals in Q1 2020 grew to 96, a 28% increase from the previous quarter. Q4 2019 was actually a record-breaking quarter for insurtech fundraising — which may have continued if Covid-19 hadn't happened.
Asean's internet economy is valued at US$100 billion and projected to reach US$300 billion by 2025.
For South-East Asia, the region saw two decent-sized deals in the first four months of the year.
In late April, Singapore digital player Igloo (formerly known as Axinan), propped up their total funds to the tune of US$16 million. The new cash will propel their expansion into their key Asean markets of the Philippines, Thailand and Vietnam.
Around the same time, Jakarta-based insurtech Qoala raised US$13.5 million in its Series A financing round. This will allow them to broaden their offerings in e-commerce, health and P2P. And just like Igloo, the capital will go towards significantly growing business and development teams.
Asean's internet economy is valued at US$100 billion and projected to reach US$300 billion by 2025 — with insurance being a key financial segment "ripe for transformation in digital," says the South-East Asia Internet Economy Report 2019 by Google, Bain and Temasek.
Are South-East Asia's market players, investors and consumers ready to take the plunge?
Funding and scale
Insurtech funding has been more prevalent in mature markets, such as North America and the UK. Q1 2020 in Asia saw China and India account for 9% of transactions. Where does South-East Asia fit into this picture?
Andrew Johnston, global head of insurtech at Willis Re, told InsuranceAsia News (IAN) that nations in South-East Asia have seen 44 deals (out of 1404) since 2012, raising a total of US$444 million.
"Singapore is the most active country with 22 of those deals and US$375 million of funding. Singapore Life has had the most deals in the region with six and received US$232 million [to date]," said Johnston.
The dominance of Singapore insurtech continued in 2019, which saw 18 investments totalling US$240 million. Go Bear and Singapore Life alone raised US$80 million and US$90 million, respectively.
"Even with a recession, I see more funding happening within insurers as they accelerate their pivot to digital." Martin Sarjeant, FIS
As for the rest of the region, Johnston noted that "since 2012, Malaysia, Indonesia, Myanmar, Thailand, Vietnam, the Philippines [and even] Brunei, have all raised money. Cambodia, Laos and East Timor, have not."
There is clearly a dearth of funding in South-East Asia — they have a ways to go to play catch-up. But the outlook is encouraging.
Centauri Fund, the venture capital firm that led Qoala's April funding, pinpointed South-East Asia as the next region to experience hypergrowth — with the digital insurance sector playing a veritable role.
Potential and protection
With a low insurance penetration rate, the potential for market growth remains high.
98 million adults out of 400 million in the region are 'underbanked,' lacking sufficient access to insurance, investment and credit, says the SEA Internet Economy Report. In just South-East Asia's top five most populous countries have a combined youth population of over 90 million.
Ryan Cheong, Great Eastern's managing director – digital for business, told IAN of South-East Asia's potential: "The growth of the internet economy opens up new [insurance needs]. Rapid urbanisation [combined with] a young population and workforce, translates to a growing middle-income class with discretionary income for savings and protection needs."
And a positive from Covid-19 could be that it reinforces the importance of technology for insurers.
Martin Sarjeant, head of risk solutions and strategy at FIS, a fintech provider, noted to IAN: "Covid-19 has been a wake-up call and shown the value of technology helping insurers serve customers whilst working remotely. So even with a recession, I see more funding happening within insurers as they accelerate their pivot to digital."
Sarjeant added: "Insurers in the [South-East Asia] region are likely to focus on developing partnerships with insurtechs, and building out their own internal innovation labs, as funding decreases in the short-term — and the need to shift to digital becomes the number one priority."
For Cheong, he says that Great Eastern works with varied partners and platforms for new digital distribution channels. He notes they are open to new partnerships and technology to cultivate a "digital mindset, willingness to experiment for innovation and [to be] data-driven, agile and responsive."
The coming shift
Market players in the region are banking on these crucial factors — underinsured and digitally-savvy young consumers — to drive strategy and growth. Products, pricing, aesthetics and overall vision of recent insurtech firms particularly, are targeting younger segments — digital natives and potential first-time buyers.
For traditional insurers, insurtech and Covid-19 means they will "need to shift to digital quickly to improve customer engagement, connect with the younger generation and streamlines the claims process," noted Sarjeant. And insurtechs such as ZhongAn, vying for regional expansion, will really shake things up, Sarjeant says.
He says this will "all point to a long-term increase in insurtech funding in the region."
The stage is set for South-East Asia's next stage of insurtech growth. It will be the combined efforts of all stakeholders to drive it forward.