Bushfires in New South Wales cause widespread damage
October 14 2019 by InsuranceAsia News Staff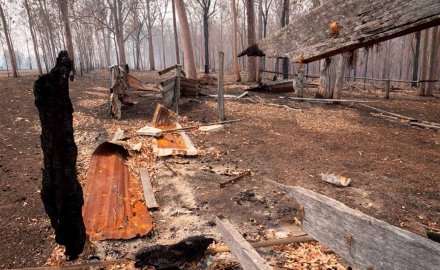 The Insurance Council of Australia has declared a catastrophe for bushfires in the New South Wales (NSW) community of Rappville in addition to the Busby Flat and Drake areas.
Fires have destroyed at least 115,000 hectares; 30 homes might be destroyed or severely damaged. The damage adds to a fire season where insurers have already paid out tens of millions of dollars in claims.
Rob Whelan, chief executive of the ICA, has said those effected to contact their insurers as soon as possible.
He commented: "Insurers are standing by to help customers in this region, with assessors mobilising to examine properties once it's safe to do so."
Whelan added: "The New South Wales Rural Fire Service is still determining the extent of property damage, and it may take several weeks before insurers are able to quantify the extent of insured losses. The ICA is aware police are investigating whether the Rappville fire was the result of arson, and reassure property owners that this will not have an impact on their insurance claims."
Australia is set for a long, hot dry summer but this season has started earlier than usual meaning that climate change is likely to be responsible.