Building bridges
May 24 2019 by Nick Ferguson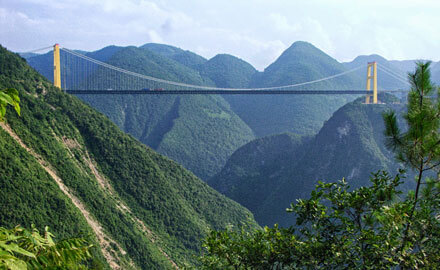 Asia has a huge need for better infrastructure — and long-term insurance funds could play an important role in financing it, but only with the support of regulators and policymakers.
Thankfully, this is starting to happen. The Philippines took a step in the right direction this week by making it more attractive for insurers to invest in infrastructure projects in a move designed to help pay for upgrades to the country's power grid, transportation links, water resources and other crucial development areas.
Under the new regulation, the risk charge for infrastructure-related debt instruments has been cut to just 6% and for equity investments it has been reduced to 9%, whereas under the previous rules infrastructure was not differentiated at all.
That meant investments in infrastructure were subject to capital charges ranging between 1.25% to 24% for debt instruments and 40% to 55% for equity investments.
"This is a substantial improvement compared to the previous calibration," said Dennis Funa, the chief insurance regulator in the Philippines.
These types of measures are needed across the whole region. The Asian Development Bank (ADB) estimates that countries in Asia and the Pacific will need to invest more than US$1.5 trillion a year in total through 2030 to maintain growth momentum — and that estimate rises to more than US$1.7 trillion a year when climate change mitigation and adaptation costs are included.
That level of spending is equivalent to roughly 6% of gross domestic product, and close to 9% in South Asia. Paying for it will be a problem.
The large amounts of funds needed to build good infrastructure is not going to come from public funds, with most governments in the region struggling to collect sufficient taxes. Multilateral development banks such as the ADB, can provide the basic finance for building infrastructure, but there is also a responsibility for each country to secure domestic capital.
While Asia's "savings glut" is often talked about, it is largely a function of the region's investment desert — too few opportunities to put institutional money to work.
In the Philippines, regulators and policymakers have now recognised that insurers' capacity to invest in long-term assets can help to narrow these infrastructure investment gaps and drive economic growth.
To qualify for the lower risk charge, projects must be part of the Philippines' national development plan, which aims to increase infrastructure investment to 7.4% of GDP by 2022, up from 5%.
"These investments exhibit better recovery rates than corporate debt and provide relatively stable long-term cash flow," said Funa, who put the onus on insurers to step up to the plate. "Considering that we have have favourably responded to the clamour of the insurance industry for the lowering of the risk charges, we hope that they wil take advantage of the charge and utilise their capital and be key enablers for investments in infrastructure that the country needs."
Some of the region's biggest insurance investors are actively seeking to increase their infrastructure exposure. In April, AIA appointed HSBC's asset management arm to provide infrastructure debt advisory services, with a mandate that includes identifying and providing access to infrastructure debt opportunities across Asia Pacific. The firm's chief investment officer, Mark Konyn, has long been an advocate of directing Asia's savings towards building much-needed infrastructure.
"Continued investment in infrastructure development across the region in which we operate presents an opportunity to support economic development, while also ensuring we have alignment with the long-dated liabilities resulting from the provision of financial protection for our policyholders," he said.
However, despite obvious synergies, high risk charges are not the only problem. Some insurance funds in the Philippines and elsewhere in the region have been discouraged by the low rate of return from investing in quality infrastructure projects. The main sources of revenue from infrastructure investments are typically user charges, and these are often lower than expected.
But lower levels of direct income does not mean that such projects are not worthwhile. Building better infrastructure almost always results in more economic activity and higher tax revenue.
For example, Manila's highway has shown a significant increase in tax revenues after four years of operation. Tax revenues in Batangas City doubled compared to the period before the construction of the highway, according to the ADB. The bank would like to see governments in the region sharing some of this spill-over revenue with investors.
"We propose to share the spill-overs from infrastructure development with infrastructure stakeholders, including investors," argues the ADB's Naoyuki Yoshino, Nella Hendriyetty and Saloni Lakhia in a working paper published in March. "In line with the progress of economic development, regional development will lead to higher tax revenues. If part of these increased tax revenues is returned to the investors in infrastructure, their rate of return will keep on increasing for many years, keeping pace with the development of the region."
It remains to be seen if governments will be convinced to share these revenues, but there is clearly a need for better funding. Despite substantial progress in recent decades, the ADB estimates the region is still home to more than 400 million people who have no or limited access to electricity, 300 million who lack safe drinking water and almost a billion people without basic sanitation facilities.
Yet insurance funds worldwide are estimated to hold just 2% of their assets in infrastructure investments. In Asia, it is much closer to zero. The opportunity is there to steer the region's insurance investments towards infrastructure assets, making up for the desperate lack of domestic investment.