Buffett on insurance
May 10 2019 by Nick Ferguson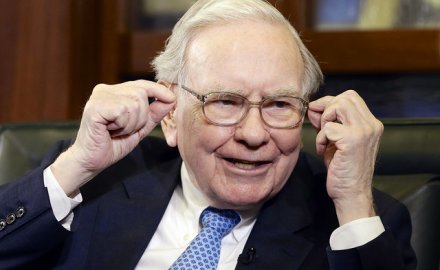 Warren Buffett fielded several questions on insurance at last weekend's Berkshire Hathaway annual investor conference in Omaha, offering his opinions on valuation, competition, China, alternative investments and Tesla's plan to sell insurance.
As ever, the company's billionaire chief executive was frank, interesting and somewhat contrarian as he answered questions from a British lord, an 11-year-old boy, a Chinese investment banker and a succession of would-be investors in search of advice, affirmation and insights into the mind of the world's most celebrated money manager.
One question pitched Buffett against another celebrated billionaire, Elon Musk, who claimed recently that Tesla will start to offer insurance for its cars and can price it better than a typical insurance company because of the data it collects from all of the vehicles on the road.
"We are creating a Tesla insurance product and we hope to launch that in about a month," said Musk during an earnings call last month. "It will be much more compelling than anything else out there."
Tesla's knowledge of its customers' driving habits gives it a "sort of arbitrage or information arbitrage opportunity", he added.
Is this model a potential threat to the auto insurance business that Berkshire competes in through Geico? Buffett doesn't think so. He worries more about Progressive, Geico's biggest rival in the auto insurance sector, than any carmakers.
"I would say that the success of the auto companies getting insurance business is probably about as likely as the success of the insurance companies getting into the auto business," he told the audience. "It is important to have data on how people drive, how hard they brake, how much they swerve, all kinds of things. So, I don't doubt the value of the data, but I don't think that the auto companies will have any advantage to that. I don't think they'll make money in the insurance business."
Indeed, the insurance business in general is not a good way to make money, he likes to say, pointing to the fact that the three largest reinsurance companies in the world have come "close to extinction sometime in the last 30 years, or reasonably close", even without any truly extraordinary natural catastrophes.
"There's a certain irony to insurance that most people don't think about," he said. "If you're really prepared to pay your claims under any circumstances that come along in the next hundred years, you have to have so much capital in the business that it's not a very good business."
Of course, it's a much better business if you have Warren Buffett managing the investment portfolio. And on that subject, he gave out one piece of advice that many insurance companies, particularly in China, should probably pay attention to: alternative investments are a great way for really smart people to turn billions of dollars into "pumpkins and mice".
Investments in infrastructure, private equity and private credit have gained popularity in the insurance asset management industry during the past few years given the low returns and high volatility in more traditional asset classes, but Buffett is famously sceptical of such leveraged investments.
While it is necessarily true that a leveraged investment in a good business will outperform an unleveraged investment, there is little evidence that such strategies can successfully outperform in the long run.
"It's not something that interests us at all," he said. "We are not going to leverage up Berkshire."
Buffett's long-time business partner Charlie Munger was even more critical of the sales tactics used by some private equity funds. "All they're doing is lying a little bit to make the money come in," he said.
One thing that does interest Buffett is China. While Berkshire has some exposure to Chinese economic growth through, of all things, Dairy Queen, he admits that the company hasn't done enough.
"China is a big market, and we like big markets," he said. "We really can only deploy capital in a major way maybe in 15 or so countries just because of the size."
And while headlines this week have been dominated by the Trump administration's decision to escalate its trade war with China, Buffett sees the dispute as noise and bluster. Ever the long-term investor, he sees the underlying trend in US-China relations as ultimately positive.
"Generally, I think the climate is getting better," he said. "It really makes sense for the two countries to get along. Think of how stupid it would be if China and the United States didn't get along."
And with that, after more than 40 questions from the audience, Buffett and Munger went back to their day jobs of managing a US$124 billion asset portfolio.