Hong Kong boosts marine and specialty lines
March 1 2019 by InsuranceAsia News Staff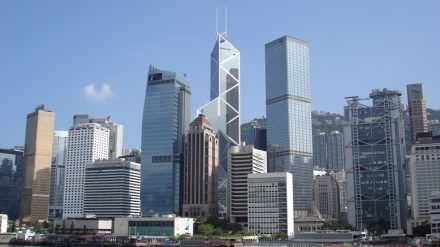 In Hong Kong's latest budget the government has proposed legislative amendments to provide tax concessions for marine insurance and the underwriting of specialty risks.
The government will also allow the formation of special purpose vehicle companies specifically for issuing insurance-linked securities (ILS).
Hong Kong's financial secretary Paul Chan made the announcements this week after unveiling the Special Administrative Region's latest financial affairs which revealed another budget surplus of HK$58.7 billion (US$7.48 billion), albeit down from 2017's HK$148.9 billion surplus.
Chan is spending around HK$500 million to help develop the financial services market, including continuing to invest in fintech; it has a Fintech Facilitation Office for example. Chan also noted that Hong Kong needs to play a greater role in supporting China's One Belt One Road mega-project and integrating with the Greater Bay area.
Elsewhere in financial services, the Hong Kong government is about to issue its first batch of government green bonds to promote the development of green finance. The government is also studying the establishment of a limited partnership regime and introduction of tax arrangement to attract private equity funds to set up and operate in Hong Kong.
Hong Kong will also establish an Academy of Finance in mid-2019 "to pool the strengths of tertiary institutions, the financial services sector, professional training bodies and regulators so as to attain two major goals, namely nurturing financial leadership and encouraging applied research in cross-sectoral areas."
Chan will be watching the slowing China economy closely this year to see what impact this has on Hong Kong's growth prospects; he expects the SAR's economy to grow between 2% to 3% as the economy slowed in the fourth quarter of 2018 to 1.3% — the slowest growth since the first quarter of 2016 — overall the economy grew 3% in 2018 — slightly behind the government forecast of 3.2%.