Glen Browne takes control of Chubb's South-East Asia division
January 15 2019 by InsuranceAsia News Staff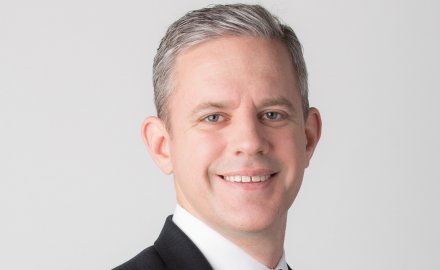 Glen Browne (pictured), Chubb's head of accident and health for Asia Pacific, has been given two additional regional leadership positions.
Starting this week as division president for South-East Asia and deputy regional president for Asia Pacific, Browne will be responsible for general management and business results in the six countries of Indonesia, Malaysia, Philippines, Singapore, Thailand and Vietnam, and any future territories Chubb operates in within South-East Asia.
Browne will also retain his role as executive vice-president and regional head of accident and health for Asia Pacific, which includes digital distribution and bancassurance for Asia. He will continue to be based in Singapore reporting report to Paul McNamee, senior vice-president of Chubb and regional president for Asia Pacific.
Juan Andrade, executive vice-president of Chubb and president for overseas general insurance, commented: "[Browne's] more than two decades of experience in Asia includes successfully managing and building businesses in both developed and emerging markets. I am confident that his technical expertise, local market knowledge and leadership skills will help us to achieve long-term profitable growth in our Asia Pacific general insurance business."
McNamee said: "[Browne] has been a key member of the Asia Pacific regional leadership team over the last five years, bringing strategic focus to the [accident and health] and travel portfolios. He has broad management experience encompassing underwriting, sales and marketing, product development and relationship management. As a results-driven leader with deep knowledge of the Asia markets in which we operate, he has the right combination of skills, knowledge and capabilities for this new position."
Browne joined Ace in New Zealand in 2000 as the national commercial business manager and became regional SME manager for Asia and general manager for Taiwan's accident and health business.
After leaving the company in 2005, he worked at AIG, Cigna International and Prudential Assurance. He rejoined Ace in 2012 as country president for Thailand, where he led the growth of the general insurance business.