Breaking down barriers
October 19 2018 by Nick Ferguson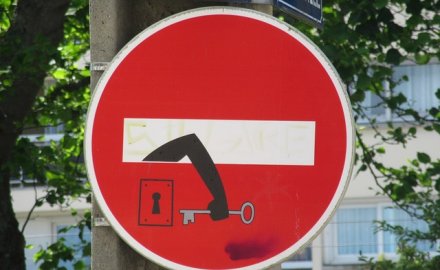 Asia's obvious market potential is often difficult for foreign insurers and reinsurers to access thanks to policies that aim to promote the development of the local industry. But international players are asserting their right to compete on a level playing field — with mixed success.
In Malaysia, where foreign insurers had been told to reduce ownership in their Malaysian units to 70%, the central bank is reportedly returning to its earlier laissez-faire stance under new governor Nor Shamsiah Mohd Yunus, who was appointed by the government of Mahathir Mohamad after voters turfed out the previous corrupt administration of Najib Razak.
"My sense is that Bank Negara is going back to its previous position of not forcing companies to sell down," a source close to the central bank told the Financial Times this week.
If true, this reflects a shift in position even from just a few months ago, when Yunus said that the central bank's objective in pushing for divestment was "still relevant" and that foreign insurers had made a commitment to reducing their stakes.
However, wishful thinking aside, it may be premature to assume the central bank is about to climb down. Even under the previous administration, the deadline for selling down to 70% was unrealistic and never likely to be met. Relaxing the timeline does not mean capitulation.
Indeed, the country's new governing coalition has not always championed overseas investment and has at times complained about foreign influence — and it shares the previous administration's frustration with the industry's failure to improve penetration.
"It is sobering to note that for Malaysia, insurance merely accounts for 1.7% of GDP and only 5.8% of financial assets," said Yunus at an insurance summit in September. "Clearly, there is significant, untapped potential for the industry to increase its broader economic impact, and feature much more prominently in Malaysia's growth story.  However, this cannot happen unless the industry steps up its game and takes a more strategic view of its role in the economy — working much more proactively across the industry and with relevant bodies and agencies."
That was just three weeks ago. While she did not speak about the role of foreign insurers, it does not seem as though the bank is content to turn the clock back. Far from it, in fact.
She continued: "It is therefore timely, if not more urgent, for institutions to consider synergistic partnerships to achieve the scale and competitive edge to lift performance and break into new markets. Our economy is in need of transformational change in the insurance sector — not incremental ones. To achieve this, we believe there is room for further consolidation in the industry."
This does not sound like a regulator who is happy with the current state of the market, and "consolidation" and "synergistic partnerships" could certainly mean that Bank Negara wants to see more domestic participation in the foreign insurers.
In India, a similar story is playing out as foreign reinsurers strive to gain equal footing with the government-owned GIC Re, which enjoys first preference in all facultative and treaty reinsurance business from Indian insurers. Despite lobbying by the international players, GIC continues to dominate the industry thanks to its right of first refusal.
"We have made significant investments in the country and would seek an equal opportunity to compete in contracts," one executive at a global reinsurer told Money Control this week. "Else, we would have not set up a branch presence in India."
While few would object to the goal of promoting strong domestic insurance and reinsurance sectors, foreign insurers argue that the optimum development path is one that encourages international investment. It remains to be seen whether this is the path that will be chosen in Malaysia or India.