Bracing for the IFRS 17 marathon
October 23 2019 by Andrew Tjaardstra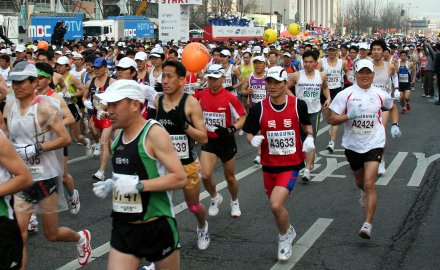 Major reforms usually start off with good intentions, tight deadlines and a wave of positivity.
Then, they often become bogged down in practical realities, unintended consequences and discoveries along the way that mean delays, changes and ultimately more consultancy fees than imagined.
Brexit, the UK's seemingly never-ending attempt at extracting itself from the European Union, is one example.
In insurance, Solvency II, IFRS 9 and IFRS 17 are reforms which have felt or are likely to feel similar in scope and nature; however, nobody – especially those seasoned at reading insurers' financial results – claimed any of these initiatives would be easy, unlike some advocates of Brexit.
The latest stage in the IFRS 17 process is the publication of the limited scope Exposure Draft which has led to a flurry of comments from insurers, reinsurers, brokers and organisations.
Perhaps summing up the challenges for the IASB to bring about the global mandate is a letter from the Slovenian Insurance Association which notes: "There are no IT solutions for IFRS 17 available on the market, thereby making it difficult to meet the proposed 2022 effective date". It is one of many organisations, across the world, including the Korea Life Insurance Association, the Insurance Council of Australia and the Insurance Council of New Zealand looking for a one-year deadline extension from January 1 2022 to January 1 2023.  
Reinsurance contracts
In order to further understand some of the key issues, Aon said it had reached out to insurers regarding the IFRS 17 approach to reinsurance.
The broker commented that acquisition costs relating to renewals of existing business should be excluded from the valuation of the existing business. Without this change contracts "could be determined as loss-making while not reflecting the economics underlying the transactions."
Milena Lacheta, London-based global IFRS 17 lead at Aon's Reinsurance Solutions, commented: "Companies have been facing significant operational and technical challenges in implementation, whose costs double those of Solvency II projects in Europe. As implementation progresses, accounting of reinsurance contracts held emerges as one of the major challenges, and so reinsurance is a key issue."
The firm also asked the IASB to reconsider the definition of "proportionate" reinsurance to widen its scope such that it can include proportionate covers where the percentage of business ceded is not fixed across policies. Aon have additionally asked for similar relief to be granted for holders of non-proportionate covers.
Based on conversations with life clients, Aon has also sought to clarify guidance for calculating that relief and the guidance for accounting for retrospective reinsurance covers. It agreed with the extension of a risk mitigation option to include reinsurance contracts held for qualifying participating business but raised the need for allowing reinsurance contracts to be measured through the variable fee approach.
As IFRS 17 further develops expect more submissions from across the market; if you are sick of Brexit by now, maybe give it a few more months for IFRS 17.