BNP Paribas Cardif in talks to buy stake in Indonesia life firm: report
May 14 2020 by InsuranceAsia News Staff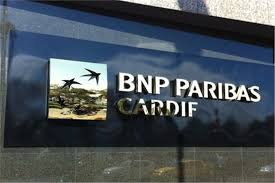 BNP Paribas Cardif is in talks to buy a minority stake in Asuransi BRI Life – the life insurance arm of government-owned Bank Rakyat Indonesia, according to sources cited by Bloomberg.
It's understood that BNP Paribas Cardif, the international insurance arm of BNP Paribas, has submitted the highest bid for a stake in Asuransi BRI Life after Bank Rakyat Indonesia said earlier this year its plan to sell a stake (possibly 40%) in its life division for around US$500 million.
Under the terms of the deal, a bancassurance partnership may also be included.
It's at least the third attempt by Bank Rakyat to sell a stake in the insure after the bank after it initially attempted to sell a 40% stake in BRI Life in 2015. Bank Rakyat is one of Indonesia's largest banks and is 70% owned by the government; it has 4,000 branches across the country.
Other bidders who are interested in striking a deal include Hong Kong's FWD according to the report. Representatives for BNP Paribas Cardif and FWD declined to comment to Bloomberg, while a representative for Bank Rakyat Indonesia said the bank is "still studying the matter internally."
Incidentally, earlier this week Australia's Commonwealth Bank (CBA) received the necessary regulatory approvals to exit its 80% interest in Commonwealth Life. The 80% stake has been transferred to FWD Life Indonesia with the transaction expected to completed next month.
The original deal had been agreed in 2018 and was struck for around A$426 million (US$300 million). FWD first entered the Indonesian market through FWD Life Indonesia, a joint-venture insurance company launched in 2015.
In March, UK insurer Aviva agreed to sell its entire shareholding in its joint venture in Indonesia, Astra Aviva Life, to Aviva's joint venture partner, Astra International.
For more on the shake-up in Indonesia's market, including Aviva's exit, see here.