Blockchain's insurance revolution
March 24 2017 by Nick Ferguson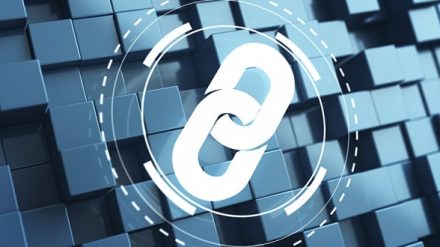 Bitcoin prices hit a record high earlier this month before almost immediately sinking 30%. The much-hyped cryptocurrency is certainly volatile, but in general prices have been rising steadily during the past year and are currently up more than 140%.
Although many theories are put forward to explain this growth, the reality is that Chinese exchanges are by far the biggest players in the bitcoin world and the recent price surge likely reflects increasing economic uncertainty in the world's second-biggest economy. As the renminbi has weakened against the dollar and the government has sought to control capital flight, bitcoin prices have appreciated strongly.
However, it is also true that the increasingly mainstream application of bitcoin-related technologies has helped to fuel some of the excitement. For example, the recent sell-off was blamed in part on the SEC's rejection of a bitcoin exchange-traded fund created by the infamous Winklevoss twins (who got rich from suing Facebook founder Mark Zuckerburg).
There are many other initiatives in the pipeline, especially in the financial services industry, but most are related to bitcoin's underlying technology: the blockchain.
The growth of potential applications in the insurance industry has been remarkable. As a recent Coindesk report on blockchains for insurance notes, the technology has applicability in so many parts of the industry, including claims management, payments, security, capital and the disclosure of accurate data.
One of the most powerful aspects of the technology for the insurance industry is the timestamp, which creates an irrefutable evidence trail. For example, it could be used in the sharing economy to clearly identify when an Uber car is being used as a private vehicle and when it is being used to carry customers.
"The instantaneous speed of verification for coverage via a distributed ledger will allow insurance to be obtained on an ad-hoc basis by the user," says Michael Mainelli, founder of Z/Yen Group, a London-based commercial think tank, venture firm and consultancy, in the report.
This seemingly simple step could be revolutionary, moving the industry away from annual contracts towards an entirely new paradigm.
Another revolutionary idea identified in the report is the role of blockchain and prediction markets in risk modelling.
"Individuals might 'bet' on natural disaster, death of an essential leader, election of a ridiculous leader, industry-killing technological innovations, crippling regulatory activities, pandemic, disruptive weather or other harmful events," says Paul Sztorc, chief economist at startup Bloq, in the report.
In other words, almost any risk could be freely traded, not just by companies seeking to transfer their own liabilities, but also by speculators who would produce actuarially fair prices as they competed against each other. "Prediction markets themselves create the insurance product," says Sztorc.
One startup, ChainThat, is even seeking to use blockchains to digitise the underwriting of complex risks such as the specialty reinsurance contracts traded on Lloyd's. "We saw how blockchains and smart contracts would simplify an insurance market," co-founder David Edwards told Coindesk. "By using easily repeatable processes they would simplify the process of moving information around the market without the need to be centrally controlled."
Rather than wait to be disintermediated by such technologies, insurers and the big four consultancy firms are investing heavily in their own solutions. Allianz and Sompo are both working on blockchain platforms for catastrophe-related securities, while Allianz subsidiary Euler Hermes is developing a trade asset marketplace for single invoice covers.
AIA, Ping An and MetLife are all members of the R3CEV consortium, which includes the world's largest banks and is seeking to create its own system of record. Axa has made significant investments in the technology, including a leading role in the funding of blockchain startup Blockstream through its venture capital arm Strategic Ventures. And Alliant, Aegon, Munich Re, Swiss Re and Zurich have come together to form a consortium of European insurers called B3i, which aims to test use cases for the technology.
There are many other developments going on elsewhere. While bitcoin itself remains a wild frontier of speculation and unfathomable volatility, the underlying technology of blockchain is evolving into a powerful tool that could yet revolutionise the way that risks are managed. It may not even be called insurance.