Blockchain gaining ground
February 15 2019 by Nick Ferguson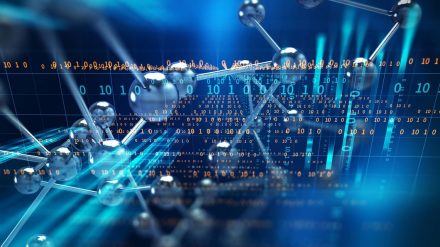 Blockchain initiatives are starting to take shape in Asia as local startups innovate new solutions and international groups bring their knowhow to the region.
One of the most promising offerings is the Canopy platform launched in September by the Institutes RiskBlock Alliance, an industry-led consortium of 31 risk management and insurance companies. It describes the system, which is built on R3's Corda blockchain platform, as the industry's first end-to-end reusable blockchain framework — and it is now planning expansion into Asia, where it will focus on unlocking the potential of blockchain across the region's insurance industry.
The platform offers a set of standardised blockchains for claims and policies that will serve as the foundation for most use cases. RiskBlock says this will help to streamline the production of future blockchain applications, strengthen core blockchains as more applications are built on top of them, enable applications developed for use by all members to be built faster and more efficiently, and enable third parties to develop proprietary applications and share data with select other parties.
"Canopy is a blockchain game-changer for the insurance and risk management industry," said Christopher McDaniel, executive director of the RiskBlock Alliance. "Blockchain will be most transformative for our industry if everyone is on one platform. It's for that reason that we're building an open, secure ecosystem that any and every insurance and risk management company can plug into."
RiskBlock says that it plans to build 15 to 20 blockchain applications for the property-casualty, life and annuity sectors during its first year. The first two applications, focused on proof of insurance and first notice of loss, have launched for member testing, integration with member systems and information security review. Applications for subrogation and parametric insurance will launch early this year.
There are already several promising local blockchain initiatives up and running in Asia. In December, the Hong Kong Federation of Insurers teamed up with startup CryptoBLK to launch a blockchain application that helps to authenticate motor insurance cover notes and policies, which is claimed to be the first ever industry-wide application of blockchain technology in the motor insurance sector in Asia.
Also in Hong Kong, AIA launched a new bancassurance blockchain solution in November that enables the insurer and its bank partners to share required policy data and documentation on a real-time basis, reducing the time needed to process insurance applications for customers and increasing transparency throughout the entire business process.
"Blockchain technology has the potential to deliver significant benefits for customers by enabling AIA to provide faster service with increased security and transparency," said Ip Man Kit, chief technology and operations officer for AIA in Hong Kong and Macau.
Cognizant has been leading a charge to team up with the insurance industry. Working with a consortium of leading Indian life insurers it has developed a blockchain solution to facilitate cross-company data-sharing, enabling the insurers to reduce the risk of data breaches, fraud and money-laundering, while delivering improved process efficiency, better record-keeping and accelerated turnaround time. It has also worked with Suncorp in Australia and New Zealand.
The Indian consortium includes SBI Life, Max Life, Canara HSBC OBC Life, Edelweiss Tokio Life, Birla Sun Life, HDFC Life, Kotak Life, Tata AIA Life, PNB MetLife, IndiaFirst Life, ICICI Prudential Life, Bharti AXA, Aegon Life and Star Union Dai-ichi Life.
In the Philippines, an all-female team of entrepreneurs launched Vesl, a trade credit insurance platform that enables access to cheaper invoice financing and opens up financing to previously ineligible companies by securing invoices with trade credit insurance.
In China, Zhong An Technology and Intel partnered with Hannover Re, China Re and General Re to publish guidelines for a reinsurance blockchain last July, with the ultimate goal of creating a blockchain-powered reinsurance trading platform in China. The partners hope that the use of blockchain could reduce the information asymmetry between parties involved in reinsurance transactions and lower operational risk triggered by the low level of transaction information.
As many of these initiatives demonstrate, blockchain is most powerful when used as a collaborative tool across the industry and the development of these networks provide an opportunity for insurers and reinsurers to work together to lower costs, settle claims quicker, improve efficiency generally and ultimately compete more effectively with disruptive new entrants.
Indeed, it is possible that participation in such initiatives could even become a barrier to entry for insurance startups, which is something that regulators should be alert to. Platforms such as RiskBlock promise to be open to all, and this should be the model for such initiatives. The wider the participation, the more likely it is that insurance buyers will benefit.