Bitter-sweet year for HK's IA
November 15 2019 by Nick Ferguson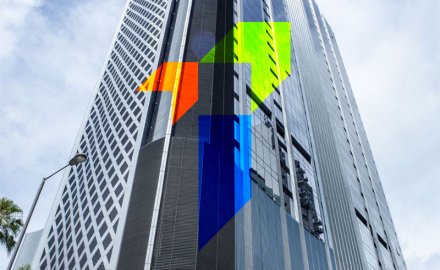 Hong Kong's independent regulator has had a lot on its plate since it started work in June 2017, which has most recently included taking over the regulation of insurance intermediaries.
Working with a broad range of industry participants, many of which are already struggling with IFRS 17 preparations, the Insurance Authority (IA) has also been trying to come up with a new risk-based capital regime, overseen the introduction of a health insurance scheme that covers the entire population and taken over the regulation of Prudential after its demerger, among many other things.
And all of this has happened alongside the challenge of setting up an entirely new organisation and moving into new offices, so it is no surprise that the IA's staff are feeling embattled.
"The past year has been bitter-sweet for me and my team as we cope hectically with the duties expected of a prudential supervisor while we attempt to formulate a corporate vision and mission, map out our strategic goals, build up a user-oriented service culture and sustain impetus on several key reform packages," said Clement Cheung, chief executive of the authority, at the annual conference of the Confederation of Insurance Brokers (CIB) last week. "The journey was not entirely smooth, bumpy at times in fact, but the hard work and sacrifices yielded handsome dividends."
Intermediation
Creating a new regulatory regime for insurance intermediaries has been a long journey. Oversight was previously carried out by the industry itself through the CIB, the Professional Insurance Brokers Association and Insurance Agents Registration Board, many of whose members were apprehensive about the transition from self-regulation.
Ahead of the move, the regulator circulated several consultation papers on various rules, guidelines and new codes of conduct for insurance brokers and agents, striving to reach agreement on the general principles of conduct and the requirements on corporate governance, internal controls and procedures.
Rather than being exhaustive, the regulator has taken a principles-based approach that worried some respondents to the public consultation, who complained that it could lead to a "breach of natural justice" by treating intermediaries and brokers differently for the same behaviour.
While the IA has partially taken this on board, providing more specific information in the final codes, it also stated in the conclusions to its consultation that it disagreed with the concerns.
"Each case will be looked at on its own merits with full account being taken of the particular 'context, facts and impact of any matter', as fair procedure would demand," said the IA. "Indeed, it is over-rigidity of application that could result in unfairness. A principle-based approach mitigates against this."
It remains to be seen how the new regime will operate in practice, but the theme of the CIB conference — "Dealing with the transition" — envisages a learning process as the compliance monitoring programme and disciplinary mechanism take effect. Despite the handover, the CIB and other intermediary bodies will continue to work in partnership with the regulator.
"Now that this project is out of the way," said Cheung, "CIB should join me in setting sights on shaping the future."
Looking forward
On long-term business, Cheung said that the market in Hong Kong should expand its product mix to provide better protection for individuals and strengthen the city's status as an attractive base for regional headquarters, and pointed to the voluntary health insurance scheme, qualifying deferred annuity policy and the demerger of Prudential as vivid examples of what the city can accomplish.
With regards to general business, he said that dual emphasis must be placed on tackling losses sustained by the statutory compulsory lines and on opening up new frontiers that play to the core competence of Hong Kong.
"Gradual recovery of profitability for employees' compensation insurance and joint efforts with mainland authorities to encourage state-owned enterprises to set up captives in Hong Kong bode well for a potential breakthrough," said Cheung.
Plenty more challenges lie ahead for the IA. Hong Kong's lawmakers are drafting bills relating to group supervision, insurance-linked securities, tax concessions and policyholder protection.
The city's continuing protests have not made life easier, with frequent disruption to a vital transport link that most staff and visitors rely on to get to the new office. Cheung described the unrest as "casting a dark shadow on the local economy".
But, as Cheung concluded, insurance is a market that thrives on uncertainty. "It is our job to handle risk."