BHSI | Tracking claims trends in Asia  
October 7 2022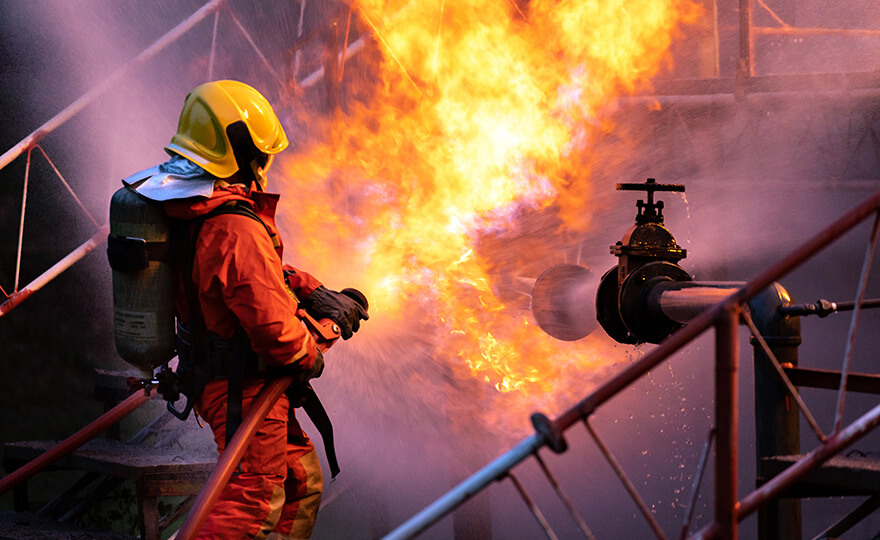 Tim Collier, Regional Head of Claims at Berkshire Hathaway Specialty Insurance (BHSI) in Asia Middle East, on best practices for managing, servicing and resolving claims.
As travel opens up across the region after a difficult few years dealing with the pandemic, BHSI's Tim Collier, who is based in Singapore, shares his views on the trends impacting property, casualty and specialty claims in Asia and the best practices for managing, servicing and resolving claims in 2022 and beyond.
What macroeconomic factors are impacting claims in Asia?
Collier: The major factors impacting our region are similar to those we are seeing globally: supply chain bottlenecks, labour shortages and inflationary pressures. It is not uncommon for these factors to impact claims trends, but these factors have historically been  more localised, short term and occurring in isolation.
Today, the convergence of these factors is likely to amplify their impact, driving up the cost of claims. For example, higher costs of labour and materials and longer repair durations will impact claims values in first party lines, increasing physical damage and business interruption losses, raising challenges in reserving, and creating potential underinsured scenarios. We also need to be mindful that the increasing frequency of extreme weather and natural catastrophe events could exacerbate these problems.
The surety market may be impacted by construction companies suffering cash flow difficulties amid rising material and labour costs. Wage and medical cost inflation are anticipated to fuel increases in workers compensation, Accident & Health and medical expense insurance settlements. In the Casualty space, inflationary pressures, both economic and social, are likely to push liability claim settlements higher.
How is technology disrupting the claims process in Asia? How was it used during Covid and how do you think it will be deployed post-Covid? Is meeting face-to-face with customers still important?
Collier: I see the global pandemic less as a disrupting force and more as an accelerant of technological evolution. The change was coming, but with Covid-19, and the work-from-home, social distancing and travel restrictions that came with it, specialty insurers had to adapt quickly and embrace technological advancement faster than would otherwise have been the case.
The deployment of technology to perform inspections has increased – whether it is satellite imaging for CAT response, or use of drones or 3D scanning in claims response.
We have also seen customers seeking greater access to information and analysis, which is driving initiatives to deliver insights in a bespoke, user friendly, cost and time-efficient way.
The use of technology is speeding up response time and providing quicker access to better information enabling customers and insurers to make better informed decisions on coverage. This in turn facilitates better claims service.
However, there is a need for balance: Whilst technology offers many benefits and efficiencies, there remain limitations. Face-to-face meetings and site inspections will remain central to our business, no matter how far technology advances. There is no substitute for in person interactions, whether to understand a risk, brainstorm a solution or negotiate a claim settlement. Ours is a people business and developing trust and an effective working relationship before or after a claim has arisen is paramount.
How does liaising with underwriters improve the claims process?
Collier: At BHSI, we are all fully committed to delivering the CLAIMS IS OUR PRODUCT philosophy. Our underwriting and claims teams work together to ensure that the policy addresses the customer's specific requirements, the nuances of their industry, and the challenges they will face when a claim occurs.
An experienced claims team can provide an important pool of knowledge about particular risks and claims scenarios that might arise. They are integral to the underwriting process, providing insights to help ensure that policy wordings adequately address potential claim scenarios by removing uncertainty or ambiguity. It also ensures that everyone understands the process in advance so that when a claim occurs, things move as quickly, smoothly and seamlessly as possible.
How can claims scenario planning help?
Collier: Businesses are often not prepared for what is involved when a claim occurs. Spending time with customers and brokers in scenario planning and charting the best course of action is an invaluable investment of time.
If the customer is concerned whether a particular cover will respond as they expect, working through scenarios in collaboration with the underwriting and broking teams can ensure that the policy is correctly tailored to their requirements. Any potential gap in cover can be identified and dealt with.
Similarly, sharing expectations of what happens in the event of a claim – for example, what records should be kept and actions should be taken — can prove invaluable in allowing claims to be resolved quickly and effectively. When you consider that the great majority of policyholders will not have experienced a claim before, the importance of scenario planning cannot be understated.
 How does BHSI differentiate itself from the competition when it comes to claims?
Collier:  What sets an insurance company apart from its peers is not fulfilment of the claims promise, but how that promise is fulfilled – and that is the key focus for BHSI.  With our CLAIMS IS OUR PRODUCT philosophy, BHSI makes it clear that we strive to:
respond to new claims and developments on existing claims quickly, clearly and with empathy;
adopt a proactive approach to each and every claim, thinking strategically and keeping the needs of our customers at the forefront of our decision making;
engage in regular, clear and focused communication with our customers, addressing any policy-related issues quickly and with a focus on finding cover;
settle claims promptly; and
treat every claim as an opportunity to strengthen our relationship with our customers and to better understand their business/ organisation.
Notably, our claims team does not deliver superior claims service on its own. It's a collaborative approach involving multiple business functions — from underwriting and finance, to operations and IT. Every area is focused on doing their part to deliver the best services and results for our brokers and customer.
Tim Collier

Regional Head of Claims, BHSI Asia Middle East

Office: +65 6675 1492
Email: [email protected]
Berkshire Hathaway Specialty Insurance Company (incorporated in Nebraska, USA) provides commercial property, casualty, healthcare professional liability, executive and professional lines, transactional liability, surety, marine, travel, programs, accident and health, medical stop loss, homeowners, and multinational insurance. The actual and final terms of coverage for all product lines may vary.  In the Asia Middle East region, it underwrites on the paper of Berkshire Hathaway Specialty Insurance Company, which holds financial strength ratings of A++ from AM Best and AA+ from Standard & Poor's. Based in Boston, Berkshire Hathaway Specialty Insurance has offices in Atlanta, Boston, Chicago, Houston, Indianapolis, Irvine, Los Angeles, New York, San Francisco, San Ramon, Seattle, Stevens Point, Adelaide, Auckland, Brisbane, Brussels, Cologne, Dubai, Dublin, Frankfurt, Hong Kong, Kuala Lumpur, London, Lyon, Macau, Madrid, Manchester, Melbourne, Munich, Paris, Perth, Singapore, Switzerland, Sydney, Toronto, and Zurich.
The information contained herein is for general informational purposes only and does not constitute an offer to sell or a solicitation of an offer to buy any product or service. Any description set forth herein does not include all policy terms, conditions and exclusions. Please refer to the actual policy for complete details of coverage and exclusions.