Berkshire Hathaway enters Macau market
October 10 2016 by InsuranceAsia News Staff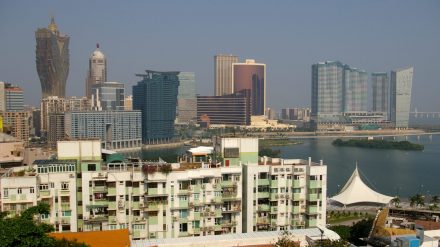 Targeting Macau's brisk insurance environment, Berkshire Hathaway Specialty Insurance (BHSI) has officially established a presence in the Chinese autonomous area.
It recently obtained a licence to sell a wide array of insurance and reinsurance products in Macau and has assigned people to key positions in the recently established office.
Yasmin Chan will become branch manager and Ivory Chong will be the underwriting manager.
Chan comes with 20 years of experience in the Macau insurance and reinsurance market. Chong has more than 15 years of industry experience, including more than a decade spent in the Macau market.
The new office will add to BHSI's regional presence in Singapore and Hong Kong.
BHSI Macau has already started providing commercial property, energy, construction, terrorism, casualty, executive and professional lines, surety, accident and health, and marine insurance.
In a statement, Marc Breuil, president of BHSI Asia, said one of the reasons why they ventured into Macau is its continued diversification of its economic profile.
MORE FROM: Legal/Regulatory