Ex-Viriyah exec Benraheem to lead Generali GC&C in Thailand
March 4 2020 by Andrew Tjaardstra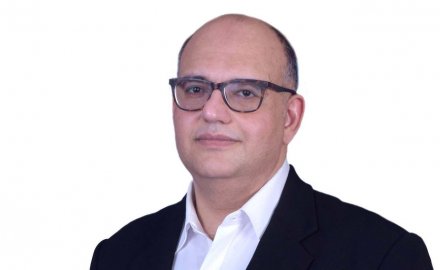 Hakeem Benraheem has been appointed head of Generali Corporate & Commercial Thailand.
Based in Bangkok overseeing 20 staff, Benraheem (pictured) began on March 1 and reports to Axel Roesner, head of GC&C Asia, and is in charge of strengthening the strategic growth and development of the GC&C business across Thailand.
Benraheem has over 17 years of market experience in Thailand and has worked as a risk engineer, placement broker and a P&C underwriter.
Prior to joining Generali, he was head of P&C at Viriyah Insurance. He replaces Marco Bovolini, regional head of client distribution Asia, who had been leading the Thailand team on an interim basis.
Commenting on the appointment, Axel Roesner, head of GC&C Asia, said: "Thailand continues to be one of our core markets in Asia and we are proud of the outstanding result in 2019 performed by the local team."
Roesner added: "I'm confident that [Benraheem] will strongly contribute to the continued execution of our strategy and to further accelerate profitable growth in Thailand."
Last August, Rob Leonardi, regional officer, Generali Asia told InsuranceAsia News that he wants to focus on the firm's core markets where it has developed a significant footprint over the last few decades – including several key joint ventures.
Leonardi, who has been in Asia since 2000 and in his present Hong Kong-based role since January 2017, said: "Asia is the most exciting part of the world. There are long term growth opportunities – especially in emerging markets such as China, India, Indonesia, the Philippines, Malaysia, Thailand and Vietnam."
He added: "Our focus is on the markets we are in, rather than entering new markets where licenses can be costly and upfront investment significant."