Beazley takes 30% stake in Hong Kong's Pegasus
October 23 2019 by Yvonne Lau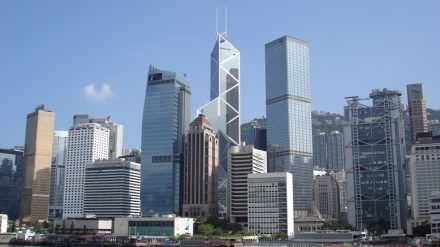 Specialist Lloyd's player Beazley has agreed to take a 30% stake in Hong Kong-based Lloyd's coverholder Pegasus Underwriting, for an undisclosed sum.
Beazley and Pegasus began co-operation in January with Beazley offering underwriting expertise in financial lines and Pegasus providing market knowledge and a broking network.
James Eaton, Beazley's head of specialty lines, noted that the investment is part of a long-term strategic commitment to the region.
Eaton said: "Our successful partnership with Pegasus has created a robust proposition and efficient distribution channel for both brokers and commercial customers. We are excited about the opportunities this provides us to build out our financial lines offering in Hong Kong and Greater China and complements our existing underwriting hub in Singapore."
Tony Lau, Pegasus' chief executive, said: "We are delighted to be strengthening our partnership with Beazley, which shares our ambition and long-term objectives to build a regional specialty business."
Beazley has recently announced plans for expansion in Asia-Pacific, including increasing its underwriting capabilities; the firm is hiring specialist underwriters with plans to create more roles in 2020.
Lucien Mounier, head of Asia Pacific at Beazley, said: "This is now the right time for us to make a strategic investment into further developing our propositions and on-the-ground presence. As intangible threats to businesses grow, such as cyber threats and risks to their reputations and brands, it is more important than ever to build long-term partnerships with our clients and brokers."