BEA's assets attractive after investor feud enters truce
March 16 2020 by Andrew Tjaardstra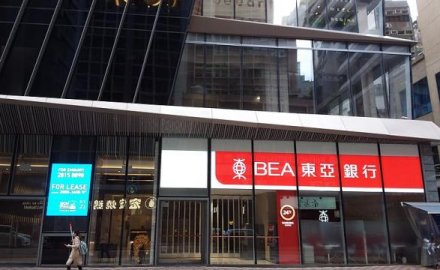 Hong Kong's Bank of East Asia (BEA) is undergoing a strategic review with speculation that it could look to offload its insurance and pension assets for over US$1 billion.
Any potential deal is once again a sign of the considerable reservoir of wealth of the (re)insurance market in Hong Kong and, despite these difficult times, is likely to attract bids from a host of players which already have significant operations in Hong Kong.
Activist hedge fund
The review comes after a protracted legal battle demanding change at the lender from powerful hedge fund activist investor Elliott Management which now has an 8% stake.
The dispute at the Hang Seng-listed bank started over a HK$6.58 billion (US$850 million) share placement to Sumitomo Mitsui Banking in 2014; one of Elliott's arguments was that it should have been a full-blown rights issue instead.
With the announcement there is now a ceasefire in the dispute.
"Elliott supports the announcement…by BEA that it will undertake a comprehensive strategic review," said Jonathan Pollock, co-chief executive and chief investment officer of Elliott Management, which has an office in Hong Kong.
Pollock added: "BEA has built a strong and valuable franchise in Hong Kong and the Mainland and we believe this step will lead to significant value creation. We look forward to continuing a dialogue with management and the board about opportunities to increase shareholder value."
The assets
BEA's insurance arm includes Blue Cross (Asia Pacific) which largely deals with personal accident, travel and health insurance; gross written premiums are around HK$1.3 billion (US$170 million) and it generated an improved underwriting profit last year.
Its other operation is BEA Life – which is a life bancassurance channel for the ban; new premiums climbed around 50% in 2019 alone. The bank branches were back in operation in Hong Kong today (March 16).
The Kwun Tong-headquartered bank, established in 1918, also has an MPF (pension) portfolio as part of an agreement with the Hong Kong government; it has HK$27.8 billion (US$3.6 billion) of assets.
The bank has engaged Goldman Sachs as its financial advisor in connection with the review. The bank, which operates predominantly in Hong Kong and Mainland China, will announce an update on the status of the review by June 30 and will report any other material updates regarding the review in a timely fashion.
Adrian Li and Brian Li, BEA's co-chief executives, commented: "Assessing the strategic fit and value of constituent assets in the bank's portfolio is an important initiative to improve our capital efficiency and drive shareholder value."
Life insurance and MPF and assets will be particularly attractive to Hong Kong's players who are struggling for growth as visitors from China slow to a crawl.
More deals?
So far, the largest single factor in the world is uncertainty. However, Aon's announcement to buy Willis Towers Watson suggests there is still plenty of M&A appetite in insurance.
While the deal had been worked on for a year and didn't anticipate Covid-19, the fact it was still announced in this climate suggests long term views are still sensible (probably).