Axis clamps down on coal and oil sands' risks
October 17 2019 by Andrew Tjaardstra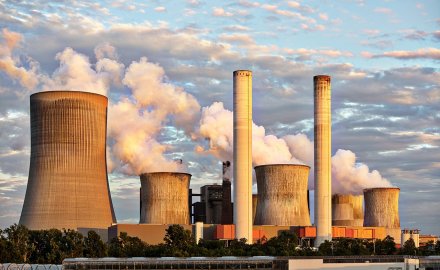 From January 1 next year Axis will not provide new insurance or facultative reinsurance for the construction of new thermal coal plants or mines, or oil sands extraction and pipeline projects.
In addition it will not cover dedicated infrastructure related to either.
Axis has also decided to stop covering companies that generate 30% or more of their revenues from thermal coal mining, generate 30% or more of their power from thermal coal, or hold more than 20% of their reserves in oil sands.
Renewals will be considered on a case-by-case basis until January 1 2023. Exceptions to this policy may be considered on a limited basis until January 1 2025 in countries where sufficient access to alternative energy sources is not available.
Axis president and chief executive Albert Benchimol commented: "We believe insurers have an important role to play in mitigating climate risk and transitioning to a low-carbon economy."
Benchimol continued: "This policy is in line with our broader strategies such as reducing investments in lines that do not align with our long-term approach; investing in growth areas, such as renewable energy insurance where we are a top five global player; and growing our corporate citizenship program, a core focus of which is creating a positive environmental impact."
Conrad Brooks, Axis general counsel, added: "We strive to ensure that every business decision we make is guided by our corporate values, and we believe this new thermal coal and oil sands policy is the right thing to do for our planet and our business."
The policy is part of Axis's corporate citizenship program; it focuses on four key areas: environment, diversity and inclusion, philanthropy and advocacy.
The decision is in line with the decisions taken by many other market players including Axa and Zurich.