Axa XL's Jason Harris to oversee QBE's Asia arm
April 8 2020 by Andrew Tjaardstra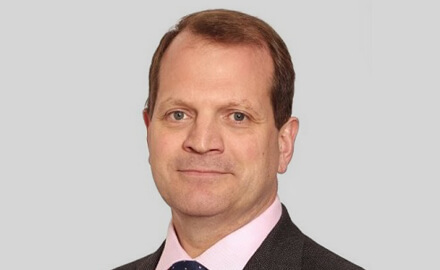 Richard Pryce, chief executive of QBE international division, is retiring and will be succeeded by Axa XL's global P&C chief executive Jason Harris.
QBE's international operation includes all of the operations in Asia including China, Hong Kong, Macau, Malaysia, Singapore and Vietnam (but it excludes QBE Raheja in India which is part of the Australia Pacific division).
Harris (pictured), has been at Axa XL (previously XL Catlin) since May 2012, according to his LinkedIn profile, and is already based in London where Pryce also works; Harris will start the new role in the fourth quarter and InsuranceAsia News has reached out to Axa XL to ascertain his departure date.
It is yet another change at the top for Axa XL after Chubb's former president of North America  for commercial insurance Scott Gunter started as Axa XL's chief executive on February 21, with Greg Hendrick, in a surprise move, stepping down to pursue other opportunities outside of the group.
Pryce, who will continue to work until the end of the year, is a well respected operator who joined QBE in 2012 and was subsequently appointed chief executive, European operations in 2013. He was then appointed chief executive of the new international arm at the beginning of 2019 when QBE restructured globally.
Pat Regan, global chief executive at QBE, commented: "We have been actively working with [Pryce] on his succession planning as he prepared for his retirement. I'm delighted to announce that [Harris] has accepted the role of chief executive International. [Harris] will commence in Q4 2020, subject to the required regulatory approvals, and [Pryce] will leave QBE in early 2021."
Singapore-based Jason Hammond is chief executive of QBE's Asia operations and he will switch from reporting to Pryce to Harris.
Hammond's appointment came at the beginning of 2019 as part of a restructure of the business. He was previously interim chief executive for QBE North Asia, based in Hong Kong, before Lei Yu took on the role on December 1.
Last month QBE confirmed that it will slash 200 jobs in the Australia Pacific region in the next 12 months, due to a streamlining of its processes and operations.
To confirm the news, a QBE spokesperson told InsuranceAsia News: "We continue to explore ways to make our Australia Pacific business leaner and more sustainable in a highly competitive market and we are focused on streamlining our costs and operating model."