Axa XL handed China reinsurance license in Shanghai
July 2 2020 by Andrew Tjaardstra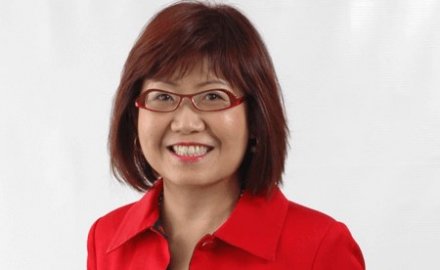 Axa XL's China subsidiary, XL Insurance (China) has received permission from the China Banking and Insurance Regulatory Commission (CBIRC) to change its business license in China from an insurance license to reinsurance.
The new reinsurance legal entity will be named XL Reinsurance (China)  (Axa XL Re China) after the registration process is finalised.
Axa XL Re China will be the first reinsurance subsidiary domiciled in Shanghai and, according to the firm, is the first foreign-owned reinsurance subsidiary in China providing non-life reinsurance.
The business will be overseen by Phil Xue, head of reinsurance and country manager for China Axa XL who reports to Singapore-based Ann Chua, head of Asia for Axa XL's reinsurance business.
Chua (pictured) explains the rationale for the move: "In order to get closer to our clients and deepen our local insights, we have strengthened our in-country team. This, coupled with our international underwriting experience and strong balance sheet, means we can provide our clients and brokers with even greater value and services in this important and dynamic market."
The Axa group has been focusing on Asia's fast growing markets over the last few years and in China has also taken full ownership of Axa Tianping. Axa Tianping has been issuing local policies in China for global programmes instead of XL Insurance China since April 2019.
Peter Schmidt, chief executive emerging markets and chief underwriting officer credit and surety – reinsurance at Axa XL, commented: "Being the first foreign-owned reinsurance subsidiary in China further demonstrates Axa XL's commitment to the Chinese market. This move is in line with the Shanghai government's policy of establishing the Shanghai international reinsurance centre."
Other foreign reinsurers have also been targeting China this year. Korean Re set-up its second China representative office in Shanghai in January.
China is one of the fastest growing markets in the world and rural insurance premiums alone could reach US$141 billion by 2025.