Axa to take control of Chinese motor insurer for €584m
November 27 2018 by Andrew Tjaardstra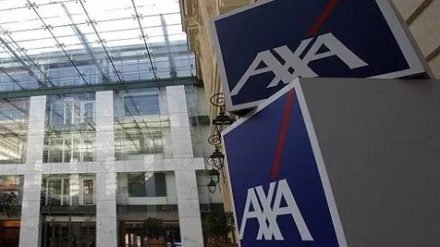 In another sign Chinese authorities are rapidly opening up to foreign investment in financial services, French insurer Axa has agreed with its fellow Chinese shareholders (see below) to buy the 50% stake it didn't already own of Shanghai-headquartered P&C insurer Axa Tianping for €584 million (Rmb4.6 billion).
Axa has owned 50% of the €1 billion gross written premium top 20 P&C insurer since February 2014; it has 25 branches and 93 sub-branches in 20 provinces across the country and 90% of its premiums are motor insurance.
The surprise move, subject to regulatory approval from the China Banking and Insurance Regulatory Commission, comes two days after Allianz agreed with the Chinese regulator to establish a wholly-owned insurer in the country next year. There have been recent reports China has been ready to welcome more foreign investment into the insurance market.
Thomas Buberl, global chief executive of Axa, commented: "Axa Tianping represents a unique platform for Axa to capture fully the significant growth potential of the P&C and health markets in China. By leveraging its broad domestic presence, strong distribution capabilities, and our international brand with global health and P&C expertise, we look forward to offering high-value products and services to our existing and potential customers in China."
Buberl added: "This is a first-of-its-kind transaction in the Chinese insurance market whereby a leading P&C insurer, with a nationwide footprint, will be fully owned by a foreign company. The acquisition further reaffirms our conviction that our operations in China will be a key growth engine of the group and in its preferred segments."
In addition to regulatory approval the acquisition is customary to customary closing conditions. Axa has agreed the deal with: Shanghai Yi Ke Joint Venture; Hainan Hua Ge, Industrial Investment; Tian Mao Industrial Group; Hainan Luda Technology and Shanghai Rixingkang Biology Engineering.
Xavier Veyry, chief executive of Axa Global Direct, will become chief executive of Axa Tianping.