India's motor claims surge over 50% as traffic restarts
June 5 2020 by Yvonne Lau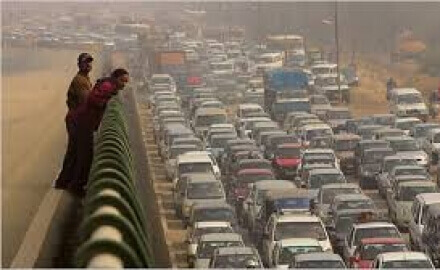 As motorists return to the road in India, motor policy claims have surged by between 50% and 60% in the month of May, compared with April, says a report by the Economic Times (ET).
While India has been on lockdown from Covid-19 for already over 70 days, some areas and offices are reopening, leading to an influx of vehicles returning to the roads.
The country's 733 districts have been designated into different areas — containment zones, and others labelled red, orange and green. Orange zones now allow four-wheelers (such as taxis) to operate, and green zones are allowing buses to run at half-capacity.
Abhijit Chatterjee, executive vice president and head of claims for Iffco-Tokio General Insurance told InsuranceAsia News: "[We] witnessed a surge in motor claims in May. [Especially] during the last few days [of the month], the claims increased significantly and reached almost the same level as in February before the restrictions [began]."
The claims figures vary from insurer to insurer. SBI General and Future Generali saw significant spikes in the second week of May, which reached 70% to 80% of the pre-virus daily average. Bharti Axa and Bajaj Allianz General's claims numbers reached 50% of the level prior to lockdown. ICICI Lombard and Digit insurance also saw a "marked increase in claims processed in May," says the same report.
"Claims imitations reporting in April was less because there were restrictions on the movement of vehicles. [With] the gradual easing of movement restrictions and also workshops across India [reopening], [we have seen] a spurt in claims in May," noted Pushan Mahapatra, managing director and chief executive of SBI General, to the ET.
While Milind V Kohle, chief underwriting and reinsurance officer at Bharti Axa General, noted: "The [May] increase could be [due to] three factors — the return of traffic, a sudden influx in maintenance-related issues and pent-up claims [previously unreported] due to the lockdown."
The country is also in the midst of its annual monsoon season.
Cyclone Amphan hit the east coast late in May, particularly affecting the states of Odisha and West Bengal.
Sanjay Dutta, chief of underwriting and claims at ICICI Lombard, told the ET that claims frequency has increased. He said: "Over the week, we have also seen a marked jump in claims from eastern states, which we believe is due to damages related to Amphan."
Not long after Amphan, Cyclone Nisarga made landfall on June 3, hitting the western peninsular state of Maharashtra. The storm just missed densely-populated Mumbai. Nisarga has brought winds of up to 100km/hour and severely heavy rainfall.