Australia's summer nat cat bill surges above A$2.2bn
March 27 2019 by InsuranceAsia News Staff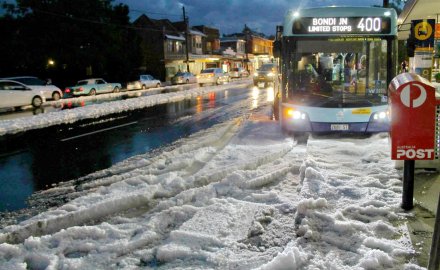 Three nat cats declared by the Insurance Council of Australia (ICA) over the 2018-19 summer period have passed A$2.2 billion (US$1.57 billion).
The latest figures collated by the ICA show more than 25,770 claims have now been received following February's monsoonal deluge, which caused disastrous inundation in and around Townsville and parts of Central Queensland; insured losses stand at A$1.04 billion.
10 days of unprecedented rainfall in Australia's northern Queensland caused widespread flooding from January 26 to February 7, killing at least three people and over 300,000 cattle.
In addition, losses for the December 20 New South Wales hailstorm have reached A$1.19 billion from 130,000 claims; more than 30,000 hail-related claims have already been signed off. Suncorp alone was hit for over A$600 million.
Meanwhile claims from the Bunyip bushfires in eastern Victoria in late February have reached A$20 million from 365 claims.
On March 25 a policyholder forum in Townsville provided an overview of progress being made in handling and resolving claims, including discussions on hydrology reports and on scopes of works for repairs.
ICA general manager of communications and media relations Campbell Fuller commented: "Insurers are working around the clock in three states to support customers affected by extreme weather catastrophes.
"They are also standing by to help policyholders in Queensland, the Northern Territory and north-western WA who have suffered losses caused by cyclones Trevor and Veronica."