Australia's summer losses climb to US$3.3bn, says APRA
March 9 2020 by Yvonne Lau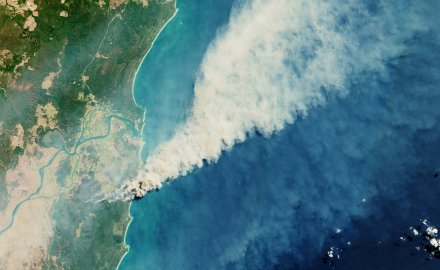 Australia's summer season of extreme weather events will cost insurers at least A$5 billion (US$3.3 billion), estimates the Australian Prudential Regulation Authority (APRA).
In mid-February, the Insurance Council of Australia released figures that noted the season's bushfire losses alone have climbed to A$2 billion (US$1.3 billion), at almost 25,000 claims since November. The numbers from bushfires are continuing to climb and the cost will soon exceed Ash Wednesday's — Australia's most expensive bushfire in terms of insured losses.
Wayne Byres, chairman of APRA commented at Australia's Senate Economics Legislation Committee, on March 6 that the projected overall losses are a "significant sum." He added: "The financial position of the insurance sector means it is well-placed to cover these claims. Insurers have the capital strength and liquidity to meet their claims and… remain well-capitalised to respond to further events that may occur."
Since last November, Australia has been hit by a severe season of extreme weather events in the form of bushfires, thunderstorms, hailstorms, tropical cyclones and flooding, which have brought damage to residential and commercial property, and more. The country is still undergoing its annual cyclone season.
Australian giant IAG released a report last year that highlighted the country's coasts are at increased risk for intense cyclones — meaning the annual economic cost of natural catastrophes could reach A$39 billion (US$27 billion) by 2050. IAG urged prioritising infrastructure capabilities, adequate land planning and building codes.
Byres noted that the summer's events will "undoubtedly have an impact on the price, and in some cases, the availability of insurance into the future." It is evident that climate change — its exposure risks and associated massive costs — will continue to be the key challenge for Australia's insurers.
To add to the market's potential woes, APRA added that the Covid-19 outbreak could pose a challenge. APRA is currently monitoring the virus outbreak, focusing particularly on crisis management, the operational capacity of regulated institutions and the broader economic impacts across the country's financial system.