Steadfast's revenue surges 26% but outlook less certain
April 28 2020 by InsuranceAsia News Staff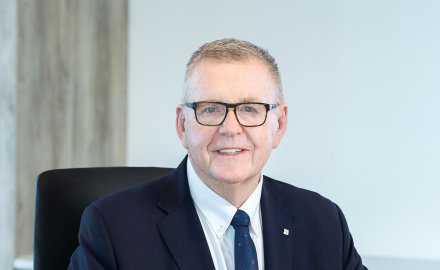 Australian broker network Steadfast Group has announced a revenue surge by 26% to A$597.9 million (US$386 million) for its nine-month results up to March 2020.
Group earnings before interest, tax and amortisation (EBITA) also swung upwards by 21% to A$147.9 million (US$95.5 million), bolstered by its investment in Johns Lyng Group which provided them with a A$3.6 million (US$2.3 million) gain.
Steadfast's recent strong results have been supported by its acquisitions, including the addition of the Insurance Brokers Network Australia (IBNA) which contributed A$8.3 million (US$5.5 million) to its EBITA earnings in its half year results ended February 2020.
In late March, the brokerage network withdrew its earnings guidance for the year "under abundant caution" due to Covid-19 market uncertainties.
In an official statement to the Australian Securities Exchange (ASX), the group said: "Steadfast Group will provide further updates on financial performance and the impact of the unfolding Covid-19 situation as appropriate."
Steadfast's chief executive and managing director Robert Kelly (pictured), noted in February of this year that he expected premiums to keep rising for the next two years underpinned by the country's bushfire disasters and other natural catastrophes.
However, the unexpected Covid-19 outbreak and associated economic impact could mean some concerns for the group's outlook ahead.
The pandemic has hit Australia's small-to-medium enterprises (SMEs) particularly hard — business closures and fiscal hardship has led to a significant increase in policy cancellations by SMEs since March. Australia's insurers have responded by announcing relief measures to help, including extended payment periods.
For the broking group, which holds a large SME client base, less SME business could potentially mean delayed new business and reduced premiums. Insurers' moves to support SMEs could consequently lead to delayed commissions for brokers.
Australia's brokers have also called for relief measures in preparation for challenges ahead. The National Insurance Brokers Association (NIBA)'s president, Eric Harris, recently wrote on LinkedIn: "I would like to challenge insurers and premium funding companies to support our communities in the trying times we have ahead. Banks have already announced measures they are taking, how can the insurance industry help?"