Australia's market grapples with extreme weather claims, Covid-19
April 1 2020 by Yvonne Lau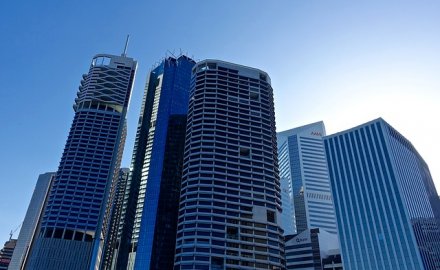 This year, Australia's sector will need to grapple with a significant double burden from the Covid-19 impact and the recent season of extreme weather, says the Insurance Council of Australia (ICA).
The recent summer season took a toll on the Australian market – bushfires burned over 13 million hectares of land in New South Wales and the Australian Capital Territory alone. "Insurance companies and brokers are dealing with an extraordinary [impact] from more than 252,000 claims worth A$4.6 billion (US$2.82 billion)," says Campbell Fuller, an ICA spokesperson.
Most recently, the east coast low that struck Australia in February will cost (re)insurance players an estimated A$794 million (US$484.3 million), according to Perils.
In terms of the current Covid-19 outbreak, general insurance has been deemed an essential service by the government, thus new regulations will not restrict their operations. However, the ICA says it is not "business as usual — far from it. Covid-19 is having a dramatic impact on the operations of most businesses; and it is inevitable [that] many customers will experience delays and interruptions."
ICA noted that its member companies are seeking to assist SME and household policyholders on an individual basis — particularly those struggling with financial hardship.
The council is seeking further clarity from governments at the federal, state and territory levels on essential services arrangements; and set up a coronavirus-specific taskforce to deal with related issues and claims.
At the time, ICA's head of risk Karl Sullivan noted that most businesses will likely bear full losses from the virus outbreak due to exclusion clauses. "Most business interruption covers revenue lost [mostly from] physical damage to insured assets," said Sullivan.
For neighbouring New Zealand, the country's insurers and the Insurance Council of New Zealand (ICNZ) have similarly pledged "sector-wide support… during the Covid-19 crisis."
Tim Grafton, chief executive of ICNZ said: "[The sector] is still very much open to support its customers and their claims. As an identified essential service, customers can have confidence that insurers will continue to help [them] — regardless of where or how their staff is working."