Honan and MP Insurance Brokers launch Malaysia JV
December 3 2019 by Yvonne Lau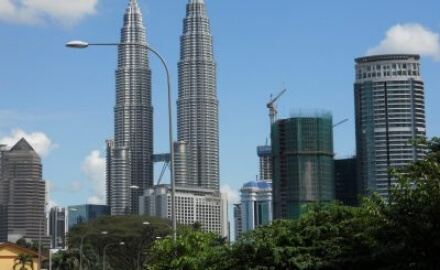 Australia-headquartered Honan Insurance and Malaysia's MP Insurance Brokers have teamed up to form new joint venture (JV) MP Honan Insurance Brokers.
MP Insurance Brokers will hold a 51% stake and Honan Insurance a 49% stake in the JV.
Saw Kheng Lay, chief executive of Kuala Lumpur-headquartered MP Insurance Brokers, will lead the new company as its chief executive.
"We wish to upscale and upskill to meet the market developments [of doing business in a borderless environment], and offer a broader value proposition to our clients," Saw Kheng Lay told InsuranceAsia News.
Honan has been bolstering its presence in the region and the partnership move part of a broader strategy.
Eliza White joined Honan's Asia team as director of operations in June, in a newly-created role for the group. Honan already has offices in Singapore and Malaysia – Honan Malaysia will continue business operations independent of the JV.
Andrew Fluitsma, chief executive of Honan, commented: "The combination of [MP Insurance Brokers'] knowledge of the Malaysian marketplace combined with our global resources and access to Worldwide Broker Network – the world's largest structured network of independent local brokers – will give MP Honan Insurance Brokers significant capacity to offer an enhanced and broader service offering."