ICA seeks reform delay from "immense disruption"
April 30 2020 by Yvonne Lau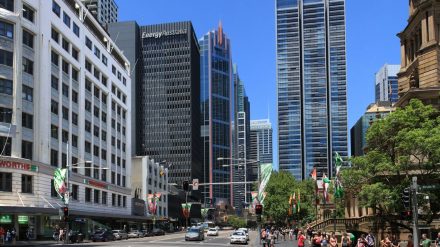 Australia wrapped up its parliamentary committee hearings on April 29, with the Insurance Council of Australia (ICA) iterating the need for a delay of the Royal Commission reforms until July 1 2022.
The legislations from the commission recommendations are slated to be enforced starting from April 2021.
Tim Whelan, chief executive of the ICA, said: "In this time of immense disruption… due to Covid-19 and the worst natural disaster season on record… the resources of insurers must be focused on ensuring claims are handled efficiently and fairly."
Indeed, the summer season of catastrophe for the country has resulted in A$4.6 billion (US$3 billion) of claims since September.
Climate change and the country's extreme weather events, such as the disastrous summer bushfire season, was a major point of discussion. Insurers such as IAG, QBE and Suncorp agreed on the need for climate action, with all of them supporting measures to reduce greenhouse gas emissions.
Insurers however, are also concerned with the management of a green transition and stated the priority should be climate change mitigation — otherwise the affordability of insurance will suffer.
Australian insurer Youi highlighted that their insurance costs will increase by double digits because of the bushfires. Bert Bakker, chief operating officer said that insurance affordability is "certainly a possibility if the weather patterns become more severe and the flooding becomes more prevalent."
The ICA added: "In bushfire zones, insurers have already delivered A$1.4 billion (US$914.7 million) in repairs, rebuilds, new contents, cash settlements and financial support." Youi and IAG noted an additional US$100 million costs for the next financial year due to recent catastrophe events.
On Covid-19, insurers explained to members of parliaments that usually policies do not cover pandemics such as the coronavirus.
QBE noted that the Australian Prudential Regulation Authority (ARPA)'s pandemic stress tests post-Sars in 2006 meant that: "Many insurers, including QBE, excluded cover for some products that were highly exposed to the risk of infectious diseases with pandemic potential."
There have now been around 400 Covid-19 related general insurance claims filed, the majority related to travel coverage.
Allianz Australia's managing director Richard Feledy, noted that it is the SME space where insurance policies have been under the most pressure. The country's insurers have banded together to offer SME relief. 
Feledy added: "We are at the very start of the impact of Covid-19 and we are going to be closely monitoring it."
Australia's federal parliament committee hearings are part of the state's review of its financial institutions.