Australian SMEs hard hit by virus, forced to cancel policies
March 27 2020 by InsuranceAsia News Staff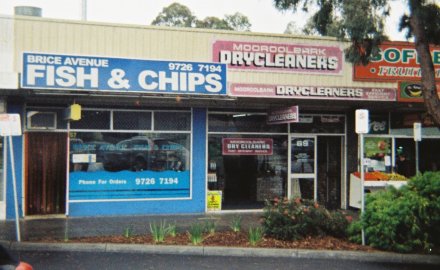 The Covid-19 outbreak has led an increasing number of Australian SMEs to cancel their policies, according to figures released by BizCover, an online aggregator connecting SMEs and insurers.
The increase in policy cancellations began in early March.
By March 24, "policy cancellations by SME operators increased dramatically – by 51% above the average cancellation levels seen in February. This is a level we have not witnessed in our business before," said Michael Gottlieb, chief executive of BizCover.
The majority of reasons for cancellation were due to Covid-19 related issues – including business closures.
Since the first week of the month, BizCover also saw a 32% drop in insurance inquiries. In specific segments such as clothing retailers, the decline in inquiries was steep and fell between 34% and 46% in the last two weeks.
Renewal rates have also decreased – albeit less dramatically – by 9% since mid-March.
Gottlieb commented: "Unfortunately, a large number of businesses simply can't afford insurance due to the loss of cashflow, and we expect this trend to spike in the short term while the nation goes into lockdown."
The SME insurer has reiterated its commitment to the small business sector, promising an exploration of relief measures with insurers — including the option "to offer extended payment periods, including by deferred payment options, before cancelling policies during this time."
Major Australian insurer IAG announced on March 27 a package of relief measures for small businesses (and travellers) — including extended payment periods for SMEs, full premium refunds with no extra charges for small companies who need to cancel their policies, amongst more. Other insurers are expected to implement similar measures shortly.
BizCover noted that in this difficult business environment during the Covid-19 crisis, Australia's SME businesses may be unable to meet financial obligations and the firm will continue collaborating with insurers "who are striving to make payments and maintain business continuity."
In a report released by QBE last autumn, the insurer highlighted their findings after surveying over 600 Australian SMEs. It revealed that 62% of small-business owners do not believe they have the appropriate coverage in place to protect their business.
Though BizCover's current patterns are seeing a decline in new and recurring business — there is still potential for the Covid-19 outbreak to be the catalyst for SMEs to recalibrate risk and coverage.
As the QBE report noted: "[These findings] make a compelling case for keeping business insurance up to date… [for] business owners [to start] open conversations about having the right cover." Perhaps even more so with the current Covid-19 related economic uncertainties.
MORE FROM: Business Interruption