Australia's summer losses won't be unique: enquiry
April 17 2020 by InsuranceAsia News Staff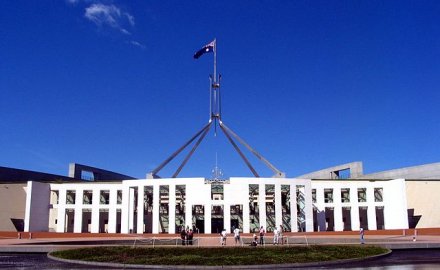 Australia's Royal Commission into Natural Disaster Arrangements commenced its proceedings on April 16 with an online ceremonial hearing – opening with a warning that the country's summer of disaster was not unique and should expect such natural catastrophes to reoccur.
Mark Binskin, chairman of the Bushfire Royal Commission, said: "We accept that the extreme conditions we witnessed across the country in 2019-20 can, and most likely will, happen again."
Binskin added: "With this as our starting point, it is this royal commission's task to learn from the catastrophic experience and consider how we can take a national and coordinated approach to preparation and response in the future."
The Royal Commission was set up in February of this year in response to the cataclysmic summer season of bushfires that swept over Australia and burned almost 13 million hectares of land as of March 2020. It was an active summer of natural disasters, with Australia seeing bushfires, thunderstorms, floods and hailstorms — which concluded in insured losses of over A$5 billion (US$2.87 billion) and 252,000 claims.
The commission committee will look into "coordination, preparedness for, response to and recovery from disasters, as well as improving resilience and adapting to changing climatic conditions and mitigation the impact of natural disasters. The inquiry will also consider the legal framework for commonwealth involvement in responding to national emergencies."
In addition to the country's extreme weather challenges, the insurance sector and the Royal Commission are dealing with Covid-19 related measures. The Insurance Council of Australia (ICA) recently said the market is dealing with a double burden at this point in time.
Dominique Hogan-Doran, senior counsel, acknowledged that national measures to contain the Covid-19 outbreak have significantly affected the planning and development of the Royal Commission, noting that the "logistics are proving demanding."
Originally, community forums were planned in fire-affected regions. Public submissions are still available online or via telephone for individuals, organisations, community groups and the broader community.
Ultimately, the commission will be "focused on national coordination and looking for lessons for the future," and will submit a final report on August 31 of this year.