Australian market calls out sharp D&O premium hikes: reports
June 23 2020 by InsuranceAsia News Staff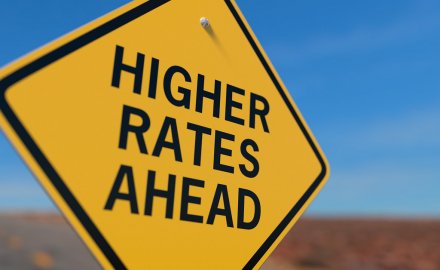 The costs of directors' and officers' liability (D&O) insurance for Australian companies is skyrocketing.
The cost increases are attributed to a surge in shareholder litigation and correspondingly, the number of litigation finance firms, which deal with corporate legal disputes, notes a new report by the Wall Street Journal (WSJ).
This means that D&O litigation cases have been on the upswing — and recent cases have also seen larger settlement sums awarded.
Broker Marsh told the Journal that Australia saw a 225% increase in D&O insurance for the first quarter of 2020 — more than doubling 2019's increase.
It reflected a sustained period of rising premiums — which Marsh called "unprecedented and unsustainable."
The WSJ report cited the case of GrainCorp in Australia — whose brokers gave the company a price quote that was a whopping 567% higher than the previous year. GrainCorp said they declined to accept "because the price was crippling." The agri-giant subsequently made moves to reduce the amount of its cover.
In the last financial year, Marsh noted that the largest premium hike paid by one of its clients was a "staggering" 600%. And this year has seen sustained rate hikes, particularly for larger firms.
Prior to the release of the WSJ report, Marsh issued a stark warning in its submission to Australia's parliamentary inquiry.
The broker noted that some of the top global insurers — such as Allianz, Chubb and Zurich — have now stopped writing D&O cover or were scaling back when it came to Australian-listed firms. D&O policies had become too "risky and unprofitable" for insurers.
Marsh said: "Corporate Australia could face a future in which D&O insurance is no longer available or affordable or provides the coverage expected or required." They added that the market will likely continue to harden over the next year, in Australia and worldwide.
Craig Claughton, financial and professional practice head for Marsh in the Pacific, added: "Left unchecked, the combination of class action lawsuits, litigation funding, and massive D&O premium increases could have serious implications for the Australian economy."
Meanwhile, the Australian Securities Exchange (ASX) also voiced its concerns in a parliamentary inquiry submission. The Exchange noted that discussions found that insurers view Australia as the market with the highest exposure to securities class action.
The ASX wrote: "To the extent that this issue impacts on the cost of doing business in Australia, and in particular the cost and attractiveness of operating as a listed entity in Australia, it suggests that regulatory reform may be appropriate."