Australian motor add-on refunds top US$89m
June 20 2019 by InsuranceAsia News Staff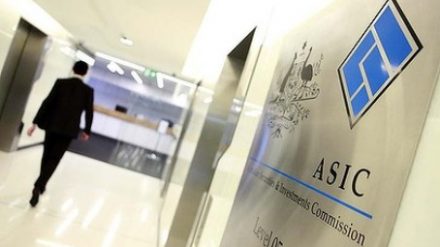 The Australian Securities and Investments Commission (ASIC) announced yesterday that insurers will repay A$14.7 million to consumers who purchased add-on insurance at motor dealerships.
Coming on top of previous awards, the payments bring the total value of compensation paid to A$130 million (US$89 million).
Firms required to make refunds are: Aioi Nissay Dowa Insurance Company Australia (ADICA), which is required to refund A$7.2 million to 16,596 customers; ADICA sells insurance products under the Toyota brand; Eric Insurance (formerly AVEA Insurance), which will offer refunds of A$3.37 million to 5,232 customers; Sovereign Insurance Australia, which has offered refunds of A$1.37 million to 1,858 customers; Virginia Surety Company, which will refund A$1.7 million to 4,026 customers;  and LFI Group (the insurer for Liberty Finance), which has offered refunds of approximately A$951,700 to 2,001 customers.
Meanwhile, NM Insurance, an underwriting agency, and three insurers — The Hollard Insurance Company, AAI (a member of the Suncorp Group) and AIG Australia — will collectively refund $143,700 to 287 customers.
ASIC commissioner Sean Hughes said: "Many people who bought a car or motor bike with add-on insurance may be entitled to a refund. We encourage people to check and contact their insurers."
"The failures highlighted by these insurers demonstrate why new design and distribution obligations — passed by the parliament in March 2019 — are so important. ASIC will continue to monitor this sector to make sure the unfair practices of the past do not return; however, the industry has a key role to play in this too."
ASIC also encourages customers of previously announced refund programs from Allianz, Swann, Suncorp, QBE, Virginia Surety and National Warranty Company to contact their insurer — they can still request their refund to be paid.
MORE FROM: Legal/Regulatory