Australia braces for claims from 2020's fourth cyclone
February 26 2020 by Yvonne Lau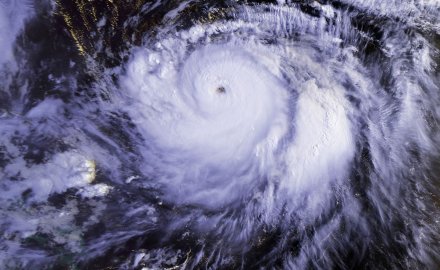 Already affected by three cyclones this year, Cyclone Esther hit Australia on February 24. It made landfall in the northern state of Queensland before moving further north.
As the storm moves westward along the northern territory, the Australian Bureau of Meteorology noted that it will bring "heavy rain, damaging wind gusts and abnormally high tides." The government has already indicated severe weather and flood warnings in certain areas.
Cyclone Esther was classified as a category one tropical cyclone – a weaker storm than earlier storms this year. This will be a relief for IAG and Suncorp which are close to breaching their full year nat cat allowances after a turbulent summer of weather.
It follows from Cyclone Uesi, a category three storm which was felt along Australia's eastern coasts two weeks ago; and Cyclone Damien, another category three which hits the country's west coast on February 8.
Earlier in the month, there was torrential rainfall in New South Wales (NSW) on the eastern coast, which led to flooding and water damage. The Insurance Council of Australia (ICA) noted that the heavy rain brought 10,00 claims worth A$45 million (US$30 million) as of February 10 — most claims stemmed from property damage caused by flooding, runoff, rain and wind.
Despite the severe weather warning for Cyclone Esther, the ICA told InsuranceAsia News that the cyclone season so far have "caused very little insured damage. The regions affected are remote and properties tend to be cyclone resilient." Australia usually expects cyclones to hit at this time of year.
The ICA added a caveat however, that "it is still early in the cyclone season," – meaning affected citizens and insurers are bracing for more weather warnings and potential insured losses.