Australia commits to 'world-class' nat cat research centre
July 27 2020 by Andrew Tjaardstra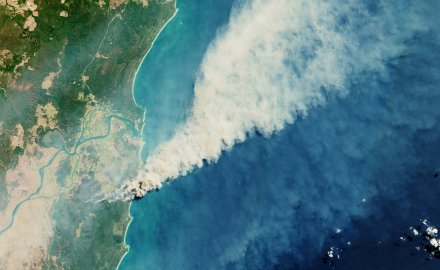 The Bushfire and Natural Hazards Co-operative Research Centre (BNHCRC) has been handed a decade of funding which the government says will bring about a new era of nat cat research and action.
The organisation has been awarded A$88.1 million (US$62.6 million) and approval to build a 'world-class' research centre for disaster resilience and risk reduction over the coming 12 months; the BNHCRC's funding had been due to end in mid-2021.
It will develop a strategic research agenda for Australia alongside partners including the Australasian Fire and Emergency Services Authorities Council, state-based emergency service agencies, universities and market participants.
The move comes after a series of summer natural disasters that included a series of damaging bushfires and hailstorms.
The centre will be co-funded by state and territory governments, emergency service agencies, universities and market players.
BNHCRC's chair Katherine Woodthorpe commented: "As a country, we must continue to improve how we prepare for, respond to, and recover from bushfires, cyclones, floods and storms. This will continue the coordinated national research effort of the last 18 years."
The Insurance Council of Australia (ICA) welcomed the initiative.
ICA's head of risk and operations Karl Sullivan said: "It's the research findings that arm emergency services, planners, builders, developers and communities with the information they need to continue to improve resilience, response and recovery to future natural disasters."
The funding includes an additional A$2 million (US$1.42 million) to investigate issues after last summer's extreme bushfire season.
Australia's emergency management minister David Littleproud commented: "The new centre will deliver world-leading, evidence-based research to support the needs of our emergency services and communities across Australia to reduce climate and disaster risks, and prepare for, respond to and recover from future natural disasters."
"Resilience to floods, cyclones and bushfires must be optimised to minimise their impact on lives, communities and the environment and sustained, long-term funding for natural hazards research plays a pivotal role," Littleproud added.
BNHCRC's chief executive Richard Thornton said natural hazards were causing more damage across Australia than ever before and the new funding would "allow us to identify the most important lessons to improve mitigation, response and recovery".