Wickshire is first Australian broker on Lloyd's platform
August 19 2019 by InsuranceAsia News Staff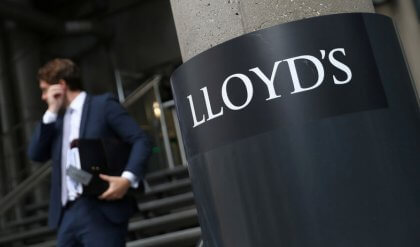 Wickshire, a Sydney-based boutique broker, has become the first Australian-based registered Lloyd's broker.
Dane Wickens, a director at Wickshire director, said the firm had been placing business with local companies and through Lloyd's syndicates in Sydney and Singapore, but will now have the ability to transact directly with syndicates in London.
Wickshire's places reinsurance and works with underwriting agencies on binders and line-slips, and will benefit from Lloyd's electronic trading Placing Platform (known as PPL) which was launched in 2016. More than half of the deals in the Lloyd's market were completed using the system during the second quarter.
Wickens commented: "We have full access to the PPL and if you look at the statistics that are coming out, PPL usage around the market is rapidly increasing."
Lloyd's Australia general manager Chris Mackinnon said that Wickshire is the first Australian-based broker to be approved.
Mackinnon commented: "This status will allow them to transact business directly with the Lloyd's market in London and to process transactions through the Lloyd's technology platforms, including the PPL initiative and through Xchanging."