Australia appoints next chair of GI governance committee
June 29 2020 by Andrew Tjaardstra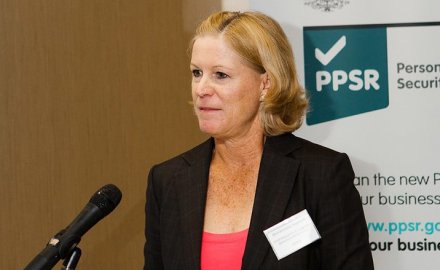 The Insurance Council of Australia (ICA) has appointed of Veronique Ingramas the new independent chair of the General Insurance Code Governance Committee (CGC).
The three-year appointment starts on July 1 as Lynelle Briggs, who has been chair of the CGC since its inception in 2014, steps down.
The chair was selected jointly by the ICA and the Australian Financial Complaints Authority after a competitive recruitment process.
Ingram (pictured) is a former chief executive and inspector-general in bankruptcy at the Australian Financial Security Authority, having previously served as the Australian ambassador to the OECD in Paris.
ICA chief executive Rob Whelan commented: "[Ingram's] extensive government, agency and international experience, and history as chair of significant international economic and financial policy committees, will ensure the continuation of the CGC's strong governance of the Code."
Chief executive and chief ombudsman of the Australian Financial Complaints Authority, David Locke, commented: "We are pleased to have secured such a capable financial and governance professional to the role. We look forward to Ingram's contribution to the CGC."
Ingram's appointment comes as the general insurance industry prepares to transition to the full implementation of the new Code of Practice on July 1 2021; this date was delayed by six months as a result of Covid-19.
The first stage of transition will commence shortly on July 1 with insurers preparing to implement Code changes in support of customers experiencing family violence, vulnerability and hardship.
The new Code resets market standards – following an extensive review – in part as a result of an extensive government enquiry into financial services known as the Royal Commission which has recommended a series of improvements.
Ingram commented: "The Code Governance Committee plays an important part in supporting customer relationships with insurers and informing the insurance industry. I look forward to continuing the strong work of the committee and engaging with stakeholders at this significant time."